Linux start-up Sugar Labs in informal talks with four laptop makers

Sugar Laboratories, Inc. is now in informal discussions with four ultra-low cost laptop manufacturers about the possibility of running its Linux software on their hardware, according to the new company's founder.
As Walter Bender, who left One Laptop Per Child (OLPC) last week to help establish OLPC's new software spinoff -- told BetaNews yesterday, his new non-profit software organization is very much interested in working with Intel, and is already talking with Pixel Qi, another organization with OLPC roots.
After wrapping up design of OLPC's newly unveiled XO 2.0, a $75 dual touchscreen laptop, Pixel Qi now plans to keep working with OLPC while also starting to design screens for commercial PC notebooks.
Originally produced by OLPC, the first version of Sugar software runs on OLPC's initially available, Linux-enabled XO 1.0 laptop. Both laptops are targeted at use by schoolchildren in the developing world.
"The goal [now] is to make the Sugar [software] platform agnostic to whatever extent possible, so that Sugar doesn't have to be coupled to any single vendor's hardware. We plan to work with everyone," Bender told BetaNews late Tuesday.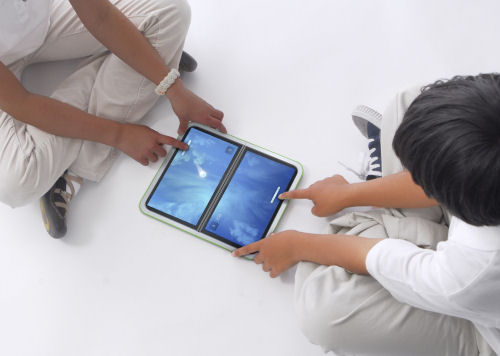 Bender said that because Sugar Labs is still in the process of incorporating, the organization hasn't yet conducted any formal discussions, either in connection with the ASUS Eee PC -- a possibility mentioned in an earlier press announcement from the OLPC -- or any other hardware device.
"But informal discussions are already under way with four ultra low-cost laptop manufacturers," he elaborated.
Bender left his position as the OLPC's president of software and content last week, in conjunction with the OLPC's announcement of a deal with Microsoft to run Windows XP on its XO laptop platform.
In January, a Microsoft spokesperson denied published reports that Microsoft was collaborating with OLPC on a dual-boot Windows XP/Linus machine, telling BetaNews that progress was then continuing toward a Windows XP-only laptop for OLPC, with plans to do limited field testing on the Windows machine later that month.
Meanwhile, though, OLPC has never announced any intentions to drop its long-time support for Linux.
As previously reported in BetaNews, Pixel Qi was established in January by Mary Lou Jepsen, after she exited her job as OLPC's chief technology officer. Jepsen has expressed a willingness for Pixel Qi to support Linux and Windows in addition to other operating environments.
Also this week, Jepsen told BetaNews that Pixel Qi will be working on designing screens for some of the commercial laptops to be shown at the Computex trade show in Taipei next month.
Recently, Time Magazine added Jepsen to its 2008 list of the "100 most influential people in the world."
Prior to Jepsen's departure from OLPC in January, Intel quit OLPC's board and canceled plans for an Intel-based OLPC laptop, contending that OLPC wanted Intel to stop selling its Classmate and other laptops in developing nations.