Dell offers a new peek at an old UMPC prototype

It's cute, it's red, it has a Dell logo, and for many, it's enough. The buzz machine has been reignited, after Michael Dell gave a prominent Gizmodo writer another peek at something small it's been cooking up in its laboratories.
It would appear that Carlsbad, California, is the place for big companies to break technology news, and that the D: conference could be the new COMDEX. There, in a move reminiscent of the Dell of old, Michael Dell gave a Gizmodo correspondent a peek at a little red laptop that has the industry abuzz this morning.
It's no secret that Dell has been playing with UMPC prototypes since the unveiling of the Origami Project two years ago, so little clamshell computers with sleek, red cases are actually nothing new. The question we have today is, is there anything about this particular prototype -- the existence of which Dell Inc. officially confirmed late last night -- that actually is new?
In her blog post yesterday evening, Dell spokesperson Anne Camden added this description of Mr. Dell's informal meeting with Gizmodo: "Michael positioned it as the perfect device for the next billion Internet users."
That statement gives a strong indication that the device would follow a given platform, but which one? The nomenclature on the photo released to the press gives it the name "Mini Inspiron."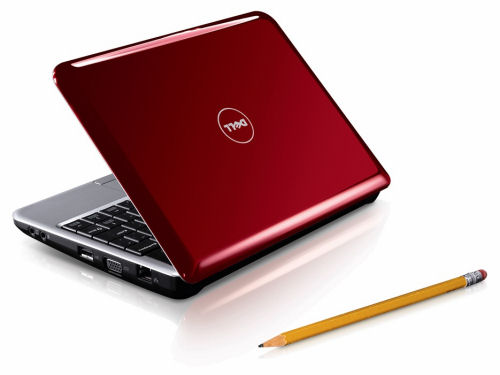 If that brand name is official, then we may be able to infer that a small Inspiron would be a Celeron M-based system, similar to its current line of Dell 500 laptops. Those are full-size machines which were positioned, at the time of their release, toward emerging markets. UMPCs today are often Celeron-based platforms as well (the Samsung Q1 being perhaps the best example), while Intel's break-away MID platform is perceived as a vehicle for its Atom processors for smaller devices.
If Dell's system were to be Atom-based, it might be less likely to carry the word "Inspiron" in its brand name. Thus one could more readily infer that this is the latest permutation of Dell's UMPC, based on ideas it's actually had for a few years now, coupled with some suggestions it actually sought from the general public through one of the company's forums two months ago.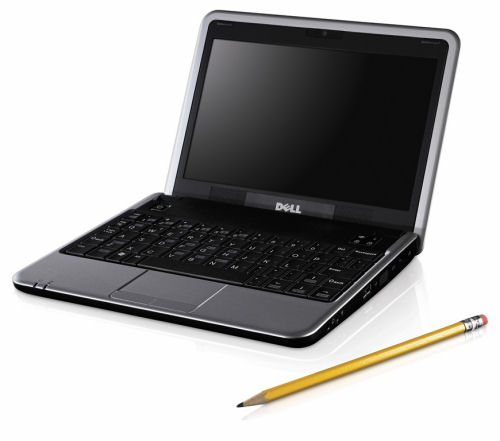 If there's any one show we know to be bigger than D: in Carlsbad, it's the Computex show in Taiwan. That's scheduled for next week, and it could very well be the place where we learn more about what could likely be Dell's first UMPC for the North American market. In the meantime, BetaNews has submitted an inquiry to Dell Inc., and we'll let you know more when we do.