RIM denies delays for its 3G BlackBerry Bold phone

A RIM representative last night denied rumors of availability delays for the 3G device widely seen as RIM's answer to the iPhone, telling BetaNews that BlackBerry Bold is now being tested at AT&T Labs, and will be ready in August.
NEW YORK CITY (BetaNews) - During a demo of the Bold at last night's "Digital Experience" press event, Erik Van Drunen, Research in Motion's public relations manager, attributed press reports of a Bold postponement to "rumors from bloggers."
Van Drunen told BetaNews that in announcing the Bold in May, RIM said that the device will become available this summer.
"We didn't say anything about 'July' or 'August.' It will become available in August. So we're still on track for [availability] this summer," BetaNews was told.
At least one blogger, "The Boy Genius," has quoted unnamed sources as attributing the rumored postponement to issues RIM and AT&T are supposedly experiencing over overheating. Like other bloggers, "Genius" anticipates shipment of the Bold in August, yet he characterizes availability in August as a "delay."
But in speaking with BetaNews last night, Van Drunen denied any knowledge of overheating problems. "I don't know where that's coming from at all, but it's probably from somewhere in the blogosphere," according to Van Drunen.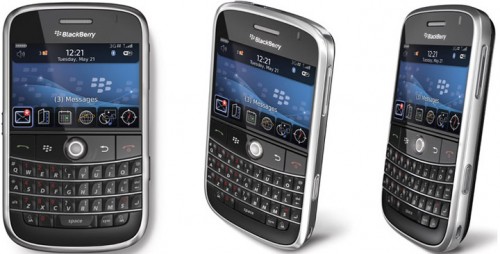 The PR manager did say, though, that the Bold is currently being tested in AT&T's laboratory facilities, and it will ultimately be available through multiple carriers.
Meanwhile, during a financial conference call yesterday, James L. Balsillie, RIM's Co-Chief Executive Officer and Director, also confirmed the Bold's availability this summer.
Although Balsillie wasn't specifically addressing rumors of delays or overheating problems, he also maintained that the Bold is meeting performance requirements.
"As we disclosed in May, the BlackBerry Bold will be available from carriers around the world beginning this summer, with specific launch dates varying by carrier. We've already made the Bold available to carriers for testing. It is performing well and meeting all of RIM's stringent requirements for bringing the product to market in partnership with our carrier partners," he said, during opening remarks in the conference call.
Features of the Bold include a high resolution half-VGA display, Wi-Fi, GPS, tri-band HSDPA, a microSD card slot, and one gigabyte of memory.
"The Bold is designed to appeal to power users and [to] deliver an incredible user experience without sacrificing [the] security, reliability, and manageability that are hallmarks of the BlackBerry brand," Balsillie said during the call.