Do-it-yourself phone manufacturer declares its independence tomorrow

While many of us will be enjoying fireworks and barbeques tomorrow to help celebrate the Fourth of July, a Taiwan-based device manufacturer, Openmoko, plans to launch a new open source Linux handset that begs to be customized.
While there's no evidence yet that Openmoko's Neo Freerunner will be available through any major US carrier on a subsidized plan, the phone can be used on AT&T, T-Mobile, Verizon Wireless and other mobile phone services in the United States, with customers apparently able to select which network they wish to use.
The Neo FreeRunner has a 2.8" touch screen display, 400 MHz processor, 128 MB RAM, a microSD slot, Wi-Fi, Bluetooth 2.0, and GPS external connector. It measures 4.75" x 2.44" x 0.73" and weighs 6.5 ounces. To help complement different frequencies in countries, the phone will be available both in 850 MHz and 900 MHz tri-band GSM.
Interested designers also can utilize Openmoko's CAD files available in Pro Engineer format with a Creative Commons license, meaning it can be altered to a different person's choosing. Even though the hardware and phone designs are open source, all of the software also is available under an Openmoko GNU/Linux distribution, with 100 percent of the phone's software available to coders to modify.
Specific instructions on how to get designs and CAD files are available on the Openmoko Web site.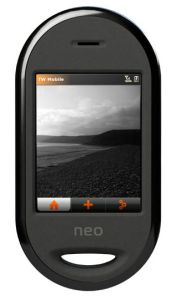 The new phone will be available tomorrow for $399 MSRP, and will begin shipping to customers on Monday in the United States, Europe and India. Openmoko plans to show off the phone and other technology during the LinuxWorld Conference & Expo next month in San Francisco.
Free and open source software (FOSS) has become increasingly important in the mobile phone market, where developers now have the ability to openly modify mobile platforms for their own benefit. Along with Openmoko, Nokia, Google, ACCESS, and similar companies have open source mobile platforms. Furthermore, Google has helped band together more than 30 companies in the Open Handset Alliance, with the aim of designing open source mobile devices using Google's Android mobile platform.
A similar organization, the LiMo Foundation, has Verizon Wireless, Motorola, NTT DoCoMo, NEC, Samsung, Vodafone and others as its partners while promoting open source. Nokia, Symbian, Sony Ericsson, Motorola, AT&T, Vodafone and several others are in the process of banding together to form the Symbian Foundation, in an effort to create a single open source platform based on the Symbian mobile OS.