Adobe Photoshop Lightroom 2 brings 64-bit compatibility

Adobe has officially released Photoshop Lightroom 2, following three months of beta testing for the photo management software. It is Adobe's first product supporting 64-bit Windows Vista and OS X.
Lightroom 2 is available now for $299 USD, or $99 USD as an upgrade from the previous release. This workflow enhancing software is billed as "the professional photographer's essential toolbox," and is geared toward users working with large volumes of photos.
Unlike the first version of Lightroom, however, local editing tools have been added that can act on their own, or complement Photoshop CS3. Edits made in Photoshop, for example, automatically turn up in Lightroom, and files in Lightroom can be edited as Smart Objects, Panoramas, HDR (high dynamic range) files, or layers in Photoshop.
The Lightroom development team has provided a list of changes between Lightroom's beta and RTM versions, which includes more than a dozen functionality tweaks, local control improvements, and the addition of DNG (digital negative) profiles.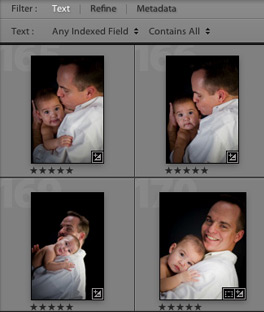 Due to the popularity of raw file formats among photographers and the lack of an open standard for these files (they differ between camera manufacturers), Adobe's DNG format has seen growing support and version 1.2 of the standard was released in May, adding the ability to store multiple camera profiles in a single image.
Users of Photoshop must download the Camera Raw beta to obtain the functionality that is now built into Lightroom 2, which gives users the ability to deal with different camera profiles on a level field.
Apple's Lightroom competitor, dubbed Aperture, reached 2.0 earlier this year, bringing a new user interface and image processing engine to the photo workflow software. Aperture costs $199, but has seen less adoption in the marketplace, likely because it only runs on Mac OS X.