Dell's new low-end strategy for emerging markets includes Linux

Although the international Vostros Dell unveiled this week are similar in many respects to its existing Vostros, they are also reportedly designed in line with the needs expressed by customers in emerging markets.
This week, Dell is launching a new series of Vostro laptop and desktop PCs for emerging markets. They're not all that different from the PCs at the lower end of company's existing North American Vostro line-up, except for one critical feature: The international PCs, which are geared to simple set-up and maintenance, will ship with a choice or either Ubuntu Linux or Windows Vista Home Basic Edition.
"One thing of interest to a lot of our readers is that we will offer Ubuntu Linux as an option on all four of these machines worldwide," wrote Lionel Mechaca, Dell's "chief blogger," in a post this week on Dell's Web site.
Aimed like the existing Vostros largely at SMBs (small to medium-sized businesses), Dell's new international Vostro computers include the A840 and A860 notebooks, priced starting at $440 and $470, respectively; and the A100 and A180 desktop mini-towers.
But although Dell does offer a Linux option for some other North American PC models, the existing Vostros are not among this group.
"For consumers in the United States, France, Germany, Spain, Canada, United Kingdom and many Latin American countries (like Mexico and Colombia) Ubuntu 8.04 will be offered on the XPS M1330N and Inspiron 1525N notebooks and the Inspiron 530N," said Daniel Judd, Dell's product group specialist, in a blog post on July 18.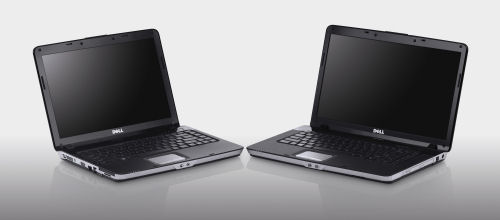 Instead, Dell's existing Vostro PCs typically ship with a choice of several different editions of Windows Vista or -- upon request -- Windows XP.
With the new Vostro line-up for emerging markets, Dell is positioning itself to gain more worldwide market share against competitors such as Hewlett-Packard and Lenovo, an IBM spin-off which is based on China.
Dell's new international PCs will be available in October through channel partners as well as direct in 20 countries in Europe, Asia, Africa, and Latin America, Mechaca said this week.
Actually, though, Dell is already selling select Vostro models directly into various overseas markets. In a quick search of Dell's international Web sites, BetaNews found all of Dell's existing Vostro laptop and desktops on the UK site. Yet only two of the Vostro desktop PCs showed up on the site for Spain.
Dell's full existing Vostro line-up consists of six laptops, priced starting from $399 to $899; plus the Vostro 200 Mini Tower, Vostro 200 Slim Tower, and Vostro Tower 410, with entry-level prices ranging from $269 to $549.
Aside from the choice of OS, the specifications for the international PCs are similar to those at the low end of the existing line-up. The least expensive of the new international Vostro laptops, the A840, ships with a smaller 14.1-inch screen and comes standard with 120 GB to 160 GB hard drive, which is larger than the Vostro 1510.
Priced starting at $499 -- or only $50 more than the A840 -- the Vostro 1510 is equipped with a 15.4-inch display, and in its base configuration, with an 80 GB hard drive. Yet both machines offer 1 GB of RAM; Ethernet, Wi-Fi and Bluetooth support; and DVD burning capabilities.
The A860 international laptop offers the same specs as the A840, except for a 15.6-inch display. Each of the new Vostro notebooks ships with a choice of Celeron or Intel Core 2 Duo processors. The 15.6-inch Vostro notebook "will eventually be available globally, including the United States," Mechaca predicted.
On the desktop side, the entry-level Vostro A100 will come standard with Intel's new Atom processor. The A180 will support a choice of Celeron and Core 2 Duo Pentium dual-core processors. Also like the laptops, the A180 will provide a choice of Ubuntu or Windows Vista Home Basic as an OS, according to Mechaca.
"The A100 will be offered with Ubuntu and supports up to 80 GB hard drives and a 16x DVD drive. The A180 supports up to 160 GB hard drives, and either DVD or DVD+/-RW optical drives," he said.
From the information released so far about the new international models, Dell's existing Vostro line-up seems to provide considerably more customizability and scalability, offering features on various models that encompass built-in Web cameras; HD Audio 2.0; and 13.3- and 17-inch displays, for instance.
On the other hand, said Kirk Schell of Dell's commercial products division, Dell's new Vostros for emerging markets have been specifically designed in accordance with customer requests for affordability and easy operability.