Dell launches its Inspiron Mini 9 ultra-portable

Officially launched by Dell today, the Inspiron Mini 9 isn't exactly the only Netbook out there, but Dell is selling it in some very interesting ways, including as a $99 extra if you buy it along with another laptop.
Weighing in at 2.28 pounds, the Mini 9 represents just the first in a series of ultra-portable from Dell, said John New, Dell's senior product line manager, in a pre-briefing for BetaNews at a Dell press event in New York City last month.
Dell's netbooks are designed to complement rather than replace notebook PCs. "The Mini excels at supporting things like Web browsing and Twitter," he told BetaNews.
New's words last summer took on new meaning this week, when Dell announced in a blog post this morning that the Mini 9 will be available for $99 through 6 am on September 9 to US customers who buy a Studio 15, XPS M1530, or XPS M1330 laptop.
Dell has outfitted the Mini 9 with a solid state drive (SSD) -- available in 4 GB, 8 GB, and 16 GB configurations -- instead of a hard drive, for durability and ruggedness, he said.
Included, too, are three USB ports for attaching a portable HDD and/or other peripherals. The Mini 9 is also bundled with a free Basic plan from Box.net for network-based file storage and sharing.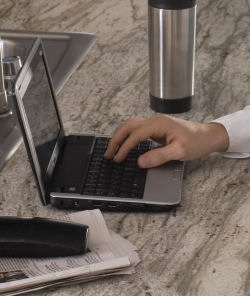 Like growing numbers of Dell laptops, the Mini 9 comes with a choice of Windows XP Home Edition or Ubuntu Linux.
At a starting list price of $399, the Windows version ships with Microsoft Works 9. The Linux edition, list priced at $349, will come with the OpenOffice suite -- which includes a word processor, spreadsheet, and presentation package -- when it becomes available, said New.
Dell's been cautious this morning not to pigeon-hole its new product into any specific category, officially omitting references to both the UMPC form factor (championed by Microsoft, which failed in introductions in 2006) and the MID form factor (championed by Intel, which may yet take off). Acer, Hewlett-Packard, and a number of other vendors have already beat Dell out the door with MID PCs enabled by Intel's Atom processor.
"But we didn't want to rush. We wanted to take our time on engineering the Mini, to get things right," BetaNews was told.
The Dell exec said that the company put a lot of work into streamlining the keypads, so as to make typing in a smaller space as smooth a process as possible. Users can view most Web pages on the Mini 9's 8.9-inch display without left-right scrolling, according to the senior product line manager.
The first netbook in Dell's Mini series also includes built-in Bluetooth and Wi-Fi, along with a webcam bundled with Dell Video Chat.
The Windows edition of the Mini 9 is shipping immediately direct from Dell to customers in the US, Canada, Japan, and some countries in Europe.
In a separate announcement that could possibly signal similar ones to come, Vodafone and Dell said today that Dell's Inspiron Mini 9 will be sold with built-in mobile broadband -- both direct from Dell and through Vodafone's stores and online sales outlets -- in parts of Europe.