The Google Chrome EULA debacle: Whose content is it, anyway?

---
Download Google Chrome 0.2.149.27 Beta from FileForum now.
---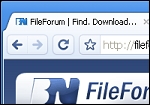 Yesterday, Google made some quick changes to the terms of service for its new Chrome Web browser beta, to alleviate users' fears of misuse of their data. But how many other similar EULAs cast suspicion on the services they cover?
As of yesterday afternoon, Google struck a clause in the End-User License Agreement for the first beta of its Chrome browser, which quite explicitly said not only that Google had the right to reproduce any content users posted through its services, but that it had the right to pass that data onto third parties.
"You agree that this license includes a right for Google to make such Content available to other companies, organizations or individuals with whom Google has relationships for the provision of syndicated services, and to use such Content in connection with the provision of those services," read section 11.2 of the Google Chrome EULA, as it appeared yesterday morning.
New beta testers yesterday reported that version of section 11.2 had been struck from the document, and that 11.1 preceding it was truncated to read simply that the user is the copyright owner of all the content he or she posts. "You retain copyright and any other rights you already hold in Content which you submit, post or display on or through, the Services," reads the remaining first sentence of Section 11.1.
But as BetaNews discovered this morning, fresh installations of Chrome on systems where it had not been installed before, are not showing the EULA for users to agree or disagree upon prior to installation. Instead, just after the Windows System Registry is altered to plant Google's autostart routine in the system startup, the download of the latest build is automatically triggered. At least for now, some users won't be getting a chance to examine the EULA...and we're having a hard time locating how a Chrome user can pull up that EULA after the browser beta is installed.
The boilerplate language in question has gotten Google in trouble before. Last January, the precise language appeared in the EULA for some Google Apps, including Google Docs. That prompted some users to openly wonder whether the company had any intention of marketing that data, or perhaps an aggregate of that data -- maybe for advertising purposes -- to prospective customers.
But the very same language appears in the EULA for other online services, apparently by way of some boilerplate template that companies use for building contracts, maybe even without reading what those templates' language say first. This morning, BetaNews found identical language in the EULAs for the following: