RIM rolls out a thinner Curve smartphone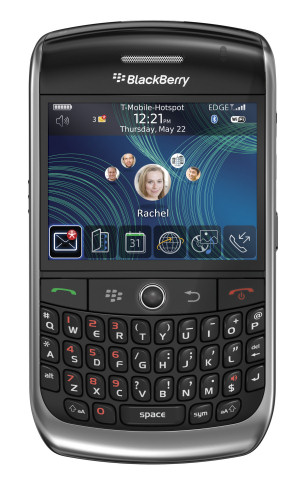 At CES, RIM is introducing a smartphone touted as the thinnest full-QWERTY BlackBerry to date. The BlackBerry Curve 8900 is one of several new phones from various vendors now being added to T-Mobile's US network.
RIM's new Curve 8900 is both thinner and lighter than older Curves in the 8300 series, which are available for T-Mobile, Verizon Wireless, and other networks, a RIM spokesperson said, speaking with Betanews at the show in Las Vegas. RIM has upgraded the Curve's built-in camera to 3.2 megapixels.
Also at CES, T-Mobile has gained <!article id="1231450962">HTC's Windows Mobile-enabled Shadow T-Mobile with Hotspot smartphone.
Other phones recently added to T-Mobile's network include the MOTO w233 Renew, Nokia 7510 and Samsung t119, said a T-Mobile spokesperson.
RIM's new Curve 8900 is also outfitted with GPS, 802.11 b/g Wi-Fi, and Bluetooth 2.0 stereo. The phone comes preloaded with BlackBerry Maps.