Final plea entered in long-running warez case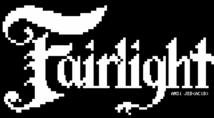 Prosecution of a once-notorious warez ring ends with a flicker, not a flash, as the last defendant in the "Operation Safehaven" and "Operation Higher Education" investigations pleads guilty of conspiracy to commit copyright infringement.
Wired's 27bstroke6 blog on Monday <!external href="http://blog.wired.com/27bstroke6/?entry_id=1512499">broke the news of Greg Hurley's guilty plea, entered last week in US District Court in Connecticut. Hurley, who lives in Orlando, Fla., was a supplier in the warez network -- the first link in the chain, the guy who can get the not-yet-released movie or album or software title.
The Safehaven and Higher Education investigations that nabbed Hurley were part of the global "Operation Fastlink" crackdown, which kicked off in April 2004. The Higher Education component, the largest of the operation, was led by the New Haven, Conn. office of the FBI. Fastlink involved 11 nations and resulted in dozens of convictions.
Hurley, who at the time was homebound with an injury, started consorting with the Fairlight ISO (warez) crew in early 2002. In his own words as written in the guilty plea, "I had access to numerous FTP sites where titles were stored and downloaded. I also conspired with others that uploaded copywrited [sic] works to FTP sites that would otherwise be further accessed, reproduced, and distributed by other co-conspirators."
The Fairlight crew, which includes both demoscene and ISO components, has had a <!external href="http://www.nfohump.com/index.php?switchto=nfos&menu=quicknav&item=viewnfo&id=65311">venerable career, focusing first on Commodore software before branching into Amiga and PC interests. It was founded in 1987 in Sweden; one of the principals became <!external href="http://www.rawstory.com/news/2008/San_Diego_GOP_chairman_cofounded_international_0425.html">chairman of the Republican Party in San Diego. The demoscene was unaffected by Fastlink. The ISO section returned to action somewhat later.
Hurley will be sentenced in the spring. The maximum sentence for the crime as confessed is 27 months of jail time, but it's expected that Hurley will not face incarceration.