Metamorphosis complete: Skype 4.0 for Windows is released

---
Download Skype for Windows 4.0.0.206 from Fileforum now.
---
Today, the "gold version" of Skype 4.0 for Windows is available. The latest version of the popular voice chat client has been in development since 2006, and is the team's "most distinctive new release in Skype's five year history."
Indeed, with this release, Skype has turned itself from a VoIP and instant messaging service into nothing less than a real soft video phone. Since Skype was enabled with video chat in 2005, that feature is now used on more than 25% of all calls Skype handles. With some 300,000 concurrent sessions, this required the team re-evaluate its methods.
Rather than rely on the old IM design, Skype's official blogger Peter Parkes said, "At that point, we set about asking ourselves serious questions about how to approach the development of the next big release of Skype for Windows."
This was when the team came up with the new single-window interface which was unveiled to the public in the first beta in June '08. Not only was the team re-thinking the software, but also the beta process. Thanks to the feedback received from thousands of beta testers, bugs were fixed and suggestions were heeded.
Beta 2 came four months later, showing that one of the main areas of concern was the previous beta's demand for total screen real estate. After the initial fixes, Beta 3 quietly came out in December, with performance tweaks and several additional features included.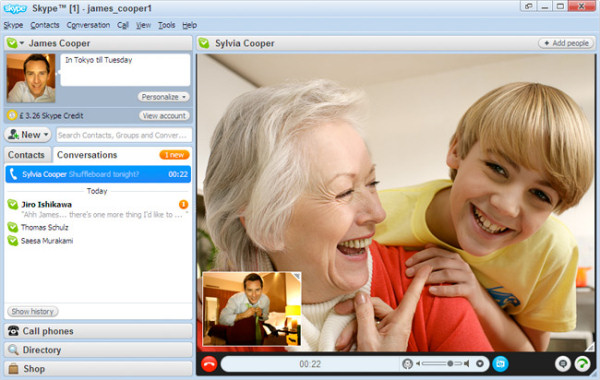 "In Skype 4.0 for Windows, we decided to focus on three objectives: great call quality, better video calling and ease of us," Said Mike Bartlett, Skype's Director of Windows Product Management, "With that in mind, we took strategic decisions about how to deal with feedback, deciding to make quantitative assessments about which requests should be prioritized above others."
The major differences between prior betas and the Gold version appear to all be performance- and ease of use-related improvements.