Panasonic announces availability of 2009 plasma line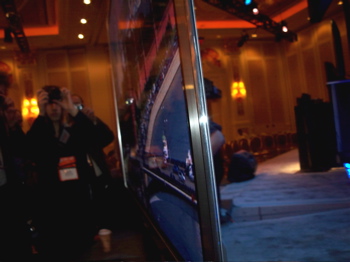 Recent shipping numbers from DisplaySearch showed a 12% year-over-year decline in the demand for plasma panels, yet manufacturer Panasonic bucked the trend and was the only company to see an increase in market share. In light of this, the company has announced that it will be launching new plasma screens that are 75% thinner and 50% as energy consumptive.
Japan will be the proving ground for these new displays in April, followed by a launch in North American markets this summer. Like the displays Panasonic <!article id="1231368392">showed off at its CES keynote in January, these one-inch thick displays make use of the NEO PDP technology for energy efficiency. The company today discussed a 50-inch model that is expected to cost $6,685 and consume about 260 kWh of electricity. The average plasma screen consumes 339 kilowatt hours, while the average LCD consumes about 215 kWh.