Sony and Comcast to jointly open retail store tomorrow

Sony and Comcast announced this morning that they will open the doors to a new co-branded retail storefront tomorrow in the Comcast Center in Philadelphia, Pennsylvania.
Called "Sony Style Comcast Labs," the store will be similar to the 40 Sony Style stores in the United States, but will include Comcast's roster of products as well, with a special focus on emerging technologies from the service provider.
One of these nascent technologies enables a 100 Mbps Internet connection, of which the company will give a live demonstration tomorrow. Comcast will also be showing off a home phone product that is e-mail-, IM-, and SMS-enabled.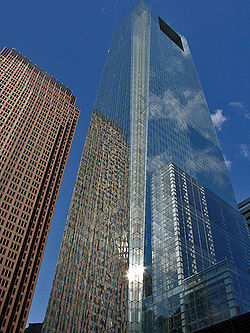 "We're thrilled to have this unique space anchor our corporate headquarters as a clear demonstration of innovation. It's also a terrific, hands-on way for consumers to experience how all our products work together," said Comcast CTO Tony Werner.
But this grand opening comes on the heels of a "grand closing" of sorts for Sony. Less than one month ago, the company announced that it will be closing its operations in the San Francisco Metreon which included a Sony Style store, and the only PlayStation Store in the United States. The shops have been open since 1999.
The Comcast Center opened in June 2008, and at 57 stories is the tallest building in Philadelphia.