The end of the PC pothole, for everyone but Apple

The news from the latest NPD report on PC retail unit sales in the US last month was surprisingly very upbeat, for nearly all manufacturers but one. If you were to place a flat two-by-four stretching across the PC unit sales figures for February 2009 over to February 2008, you'd find the incline tips down...toward the older year. Windows-based PC unit sales rose by a fabulous 22% annual rate, NPD estimates, although the firm is declining to provide exact numbers to the press.
If you walked across that two-by-four, though, you'd want to avoid falling into the deep chasm that was the fourth quarter of last year.
But walking the plank this last month was Apple. Without a netbook product line and selling at a premium, consumers in this otherwise bleak economy turned away from Apple last month, even though they didn't turn away from computers in general. Mac sales overall fell by 16% annually, as NPD Vice President for Industry Analysis Stephen Baker confirmed to Betanews this afternoon.
If last year's sales figures represented consumers embracing the Mac again, this last month's represents an all-out rejection. In a month where the Windows-based laptop segment alone saw a 36% rise in sales -- an indication that the holiday blues have ended for PC-buying consumers -- MacBook unit sales dropped by 7%.
This morning, some of the Mac faithful were hoping that Apple would announce a new Mac tablet, or large form-factor iPhone or Mac netbook, citing touchscreen and touch-device patents Apple has been accumulating. That didn't happen today, and perhaps it's for a reason: Could Apple's strategy be to weather this storm by continuing to sell MacBooks for a premium, maintaining a high margin, even though it will sell fewer units? Conceivably, bringing out a netbook now, even if it were successful, would mean lower margins for Apple that could undercut Mac sales.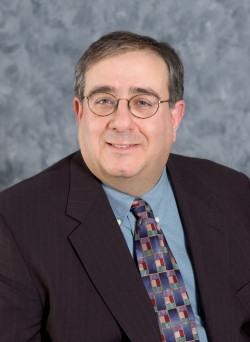 Stephen Baker, talking with Betanews today, agreed, adding this: "While I do believe they need a cheaper all-encompassing portable computing device I don't believe it should be branded or sold as a Mac," Baker told Betanews. "There is too much danger in cannibalization in adding a very low-cost device into a high-priced line. On the other hand a high-end [iPod] Touch -- with most of the features one might expect in a netbook, but purposely not marketed as a Mac -- is an upsell within the Touch line and therefore offers greater protection to the high margins in the Macbook line."
Average selling prices for MacBooks did decline by about 7% annually last month, NPD reported, though this is during a month when the rest of the non-netbook market's ASPs declined by 22%.