IBM gets more social with LotusLive Engage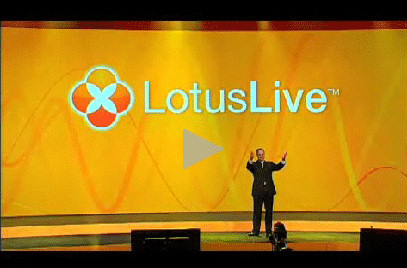 IBM has now set April 7 as the commercial launch date for LotusLive Engage, the latest addition to its new LotusLive line-up of social network-inspired business collaboration software. Engage is aimed at collaboration outside the organization's firewalls, meaning that business partners and customers can also be part of the online loop.
Major features of Engage include a Web meeting space, with desktop sharing, recording, and security; instant messaging, with photo and file sharing; online file storage and sharing; and project tracking, to-do lists, and brainstorming. Price Waterhouse Coopers, Nortel Networks, and Penn State University are a few of the early users.