Islamic Linux distro changes its name to avoid trademark dispute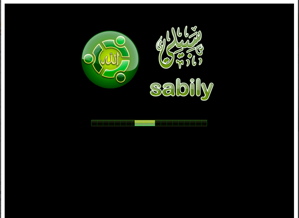 We all remember Windows Me. It's a moniker that has become synonymous with incomparable stability problems and generally ridiculous bugs. Did you know that until recently there was also an Ubuntu Me? The "Me" in its case stood for "Muslim Edition."
Currently, however, the Linux distribution catering to the Islamic faith has sloughed off both <!external href="http://ubuntume.com/beta/">its association to "Me" as well as its outward association to Ubuntu, and has changed its name to <!external href="http://www.sabily.org/website/">Sabily, a term taken from a Qur'anic verse which translates to "my way."
The project, which takes Canonical's Ubuntu and loads it up with free software pertinent to Islam (prayer scheduling, Qur'an recitations and translations, Web filtering) had to change its name in March because Canonical found both the name of the distro and its related Web site to be inconsistent with its
<!external href="http://www.ubuntu.com/aboutus/trademarkpolicy">trademark policy.
The first version to go by the name Sabily is version 9.04, built from <!article id="1238186004">Jaunty Jackalope, the Ubuntu build of the same number. Its new slogan will be: This is my way; I invite unto Allah with sure knowledge, I and whosoever follows me, from the surah of Surat Yusuf, verses 108-9 of the Qur'an.
<!image id=3264 center>