Up front: Google Books copyright battle reheats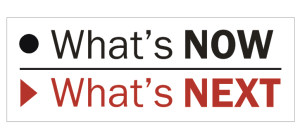 When is a settlement not a settlement? Yesterday we learned from the Twitter kerfuffle that no deal is certain until it's in writing; today we learn that even getting it in writing sometimes isn't enough. Several outlets have reported that the Justice Department has been sending out a number of civil investigative demands (CIDs) inquiring as to the terms of the <!article id="1225231595">agreement Google reached last year with the Authors Guild and assorted publishers.
<!media id=3317 center>
Google's copyright battles continue
Afternoon of Tuesday, June 9, 2009 • The New York Times <!external href="http://www.nytimes.com/2009/06/10/technology/companies/10book.html">quotes Michael J. Boni, who represented the Authors Guild in the previous negotiations, as saying the Guild, the Association of American Publishers, individual publishers, and Google have all been contacted by the DoJ. The move merited <!external href="http://online.wsj.com/article/SB124458396782799555.html">team coverage at The Wall Street Journal, which calls the development both a sign that the Obama administration is taking potential antitrust situations seriously and that this request for documentation is apt to slow (if not halt) the approval process for the agreement, which is due for a hearing in September. And at All Things D, John Paczkowski <!external href="http://digitaldaily.allthingsd.com/20090609/feds-checking-out-google-books-deal/">reminds readers that even having these questions popping up "is problematic for Google."
Q1 sales data points to an AMD comeback
4:37 pm EDT June 9, 2009 • When does the comeback period finally begin for AMD? If you ask the analysts at hardware firm iSuppli, it began last January: Nearly all of the world's #2 CPU manufacturer's market share losses in 2008 were regained by the end of last March, iSuppli says.
Whereas AMD had a 12.9% share of the global CPU market in Q1 2008, it now has a 12.8% share in Q1 2009.
This doesn't mean that 12.8% share is as valuable as it was, according to iSuppli analyst Matthew Wilkins. The global microprocessor market continues to shrink, he believes, although one of the trends that had been playing in Intel's favor has apparently played out: its rapid expansion into the new netbook market with Atom CPUs. Intel was able to curb its market share decline at the end of 2007, with smart global share gains throughout 2008.
So what happened? Atom has expanded about as much as it can; meanwhile, the credit crunch which started in the middle of last year, and which had been more than balanced out in the global market by Atom's push, continues unabated into 2009. And in a way, that means it's payback time for Intel: Having gained customers in the server space last year, it's more exposed to the negative credit conditions than AMD.
EMC-NetApp-Data Domain love triangle gets pointy
Tuesday afternoon • The squabbling over Data Domain is starting to get a bit barbed. The Data Domain board voted last week to accept NetApp's $30/share cash-and-stock pitch. But EMC CEO Joe Tucci is still pitching the all-cash woo, sending an open letter to Data Domain's employees extolling an EMC deal as the gateway to "a great and exciting future." Stacey Higginbotham at <!external href="http://gigaom.com/2009/06/09/battle-for-data-domain-getting-hostile-nasty/">GigaOm posts an excerpt from the letter, snarking that "Tucci is no Cyrano."
NetApp CMO Jay Kidd was quick to fire back. Speaking to <!external href="http://www.eweek.com/c/a/Data-Storage/NetApp-Gets-in-a-Few-Punches-at-EMC-Over-Data-Domain-760555/">eWeek's Chris Preimesberger, he said the letter was not only a transparent ploy to address the shareholders but a necessary piece of propaganda due to "all the commentary we've heard from Data Domain employees who dread the idea of being part of EMC." And Jon Swartz at <!external href="http://www.usatoday.com/money/industries/technology/2009-06-09-tech-mergers-acquisitions_N.htm">USA Today optimistically reads the Data Domain situation as the third in one of those three-incidents-make-a-trend pieces of journalism, suggesting that all this hubbub is a sign the climate for tech mergers is improving.
T-Mobile says something happened, but what?
Since Sunday evening • Were they or weren't they hacked? Various publications had various reads on T-Mobile's Tuesday statement concerning that apparent breach of many company servers. <!external href="http://www.consumeraffairs.com/news04/2009/06/tmobile_breach.html">Consumer Affairs and <!external href="http://www.cio.com/article/494553/T_Mobile_Confirms_Stolen_Data_is_Genuine">IDG News Service read T-Mobile's statement as a confirmation that the hack occurred, though IDGNS's Jeremy Kirk points out that T-Mobile's claiming that all that happened was that someone found a document with a list and posted it, and <!external href="http://gigaom.com/2009/06/09/t-mobile-confirms-breach-says-no-risk-to-customers/">GigaOm's Jordan Golson says a breach occurred and points out that T-Mobile may not be able to confirm any compromise of consumer information for several more days under FCC rules.
Meanwhile, <!external href="http://www.pcworld.com/businesscenter/article/166395/tmobile_data_was_not_taken_by_hacking_company_says.html">PC World says the list is genuine but the company wasn't hacked, the <!external href="http://www.google.com/hostednews/ap/article/ALeqM5iZcqPQ14DDJXcJXrJqD_S9LBPdhwD98NDTFG3">Associated Press says T-Mobile wasn't breached, and Elinor Mills at <!external href="http://news.cnet.com/8301-1009_3-10260937-83.html">CNET correctly concludes that T-Mo's statement raises more questions than it answers. If you'd like to construct your own exegesis, PhoneScoop has the <!external href="http://www.phonescoop.com/news/item.php?n=4452">full text of the statement.
<!image id=3319 center> Wednesday's tech headlines
CNET
• Pricewert goes away and instantly the Web is a nicer place: Symantec <!external href="http://news.cnet.com/8301-1009_3-10260338-83.html">reports that spam levels dropped by 15 percent in the wake of last week's takedown, though they've been inching up again ever since.
• Ina Fried <!external href="http://news.cnet.com/8301-13860_3-10260771-56.html">reports that Microsoft's looking to spin its software licensing and activation technology off to its own venture, to be called InishTech.
• Got green? A <!external href="http://news.cnet.com/8301-11128_3-10260574-54.html">recent survey from Deloitte indicates that out of 725 venture capitalists surveyed, 63% think investments in environmentally aware tech will increase over the next three years. In comparison, only 22% say capital investments in software projects will increase between now and 2012, and just 26% see growth in new media or social networking. 9And electronics? Forget it: Just 6% are bullish for that sector, with a full 50% saying investment will decrease.)
Wired
• Steven Levy <!external href="http://www.wired.com/reviews/product/pr_0609_kindle_dx">gets his hands on the new Kindle DX and gives it seven out of ten dots. He warns that southpaws may feel even less kindly toward the device.
• Remember when E-Gold was going to revolutionize commerce and provide an alternative for those who prefer their money to be backed by precious metals? Kim Zetter examines the <!external href="http://www.wired.com/threatlevel/2009/06/e-gold/">rise and fall of the virtual currency, which includes ankle-worn tracking devices, honeypots, precious metals, libertarians, and (of course) the ghost of William Jennings Bryan.
• Apple... iPhone... encryption? Could Cupertino be getting <!external href="http://www.wired.com/gadgetlab/2009/06/iphonesecurity/">security-sensitive at last? Don't start naming the grandkids yet, as a friend of Betanews is wont to say, but several new features start to move the handset in a better direction.
All Things D
• Google's apps event this week was interesting stuff, but enterprise division president Dave Girouard says you <!external href="http://digitaldaily.allthingsd.com/20090609/live-google-apps-event/">ain't seen nothing yet: John Paczkowski quotes Mr. Girouard as saying that in a year Google Apps will be "night and day from what they are today."
• Is online video <!external ref="http://mediamemo.allthingsd.com/20090609/survey-says-web-video-watchers-arent-pirates-but-may-be-ready-to-cut-the-cable-cord/">good enough to convince you to dump your cable hookup? Not just yet, reports Peter Kafka, but a Bernstein Research study hints that the day may not be far off. The numbers indicate that 15% of Web video watchers would consider jumping ship -- and it's selection, not price, that would drive the decision.
The Register
• Scott Gilbertson <!external href="http://www.theregister.co.uk/2009/06/09/fedora_11_review/">dug into Fedora 11 and tackled the much-talked-about data leakage problems head-on.
• The attack on VAserv that threw approximately 100,000 sites offline has, very possibly, <!external href="http://www.theregister.co.uk/2009/06/09/lxlabs_funder_death/">taken a life. LxLabs head KT Ligesh has been found hanged in Bangalore after news reports that vulnerabilities in HyperVM, which is an LxLabs product, were used in the attack. A recent contract loss and a family history of suicide may be factors as well. Mr. Ligesh was 32.
WHAT'S NEXT? Change is coming to the US government, again...