'The Android Family' grows with myTouch 3G

We first began to see this device only four months after the G1's launch, as the HTC Magic for European Markets, and then again as as the Google ION, an exclusive giveaway at the Google I/O Developer Conference, so it should already be quite familiar to Android fans. It is essentially a G1 with a new chassis, no physical keyboard, and support for Microsoft Exchange.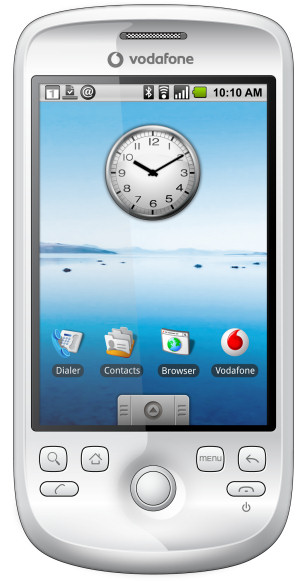 Since Palm and Sprint launched the Pre, the other major wireless carriers have followed suit with updates to their flagship phones: Apple and AT&T launched the latest iPhone on Friday, then on Sunday, HTC and T-Mobile announced the myTouch. Verizon and Research in Motion are expected to soon come out with an update to the BlackBerry Storm to complete the trend.
But this pattern of exclusive handset one-ups-manship may not last, as the US Senate and FCC have already begun to investigate the ramifications of such exclusivity on the market as a whole. Furthermore, as Betanews' Carmi Levy said earlier in June, the "one device at a time" release schedule is simply not enough.
The iPhone 3G S is clearly a successor to the 3G. It carries boosted specs, but is nearly identical to the 3G in most other ways. By comparison, T-Mobile's myTouch and G1 are mostly the same under the hood, but in different form factors. myTouch is not a unit meant to replace the G1, demanding that owners upgrade for a marginally enhanced set of features. Rather, it comes in and complements the G1, offering the same "Googlephone" experience in a sleeker, pure touch form factor to users that may have been disinterested in the hiptop style design of the G1.
Android is not a device after all, it's an operating system; and with varied handsets, Android can do things that iPhone users have dreamed about since Apple released the first device two years ago.
Pre-orders for the T-Mobile myTouch 3G will begin on July 8, with shipments beginning on July 29. The device will cost $199 with a new two-year contract.