What's Next: Microsoft looks to throw back Razorfish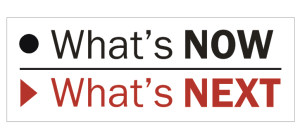 Microsoft's advertising over the past three years has focused on this "human element" thing (although that's also Dow Chemical's campaign at the moment), where technology is supposed to empower people to do what people can do best, rather than simply make technology better or more complex or cooler. Well, with the May 2007 purchase of ad agency aQuantive, Microsoft had the opportunity to practice what it preached, since an ad agency is full of people -- not just ordinary laborers, either, but creative folks whose factories are their brains. Just the kind of folks you'd think Microsoft would be eager to employ, right? Nope. For two years, it's been looking to unload the creative baggage from the $6 billion technology package it bought, and this morning it may be closer to dumping its load. That's coming up in What's Next, but first, let's see if the Mythbusters can blow up AT&T all the way from Canada.
<!media id=3317 center>
MythBuster 1, AT&T 0 in bad-bill battle
June 26, 2009, 1:17 pm • Do not mess with Adam Savage: The man builds stuff just to see if he can blow it up, and he's not going to take an $11,000 bill from AT&T lying down -- especially not with about 50,000 tweeting fans (yes, his "tweeps") forming a posse.
Savage, the co-host of <!external href="http://dsc.discovery.com/fansites/mythbusters/meet/adam-savage.html">Discovery Channel's popular Mythbusters program, took a brief vacation in Canada recently and used an AT&T-connected USB modem to Web-surf for a few hours while he was there. AT&T billed him as above, saying that "data is charged at .015 cents, or a penny and a half, per kilobyte" [Yep, that looks like AT&T math -- AG] while abroad. Adding insult to injury, AT&T cut off his service, as Savage detailed <!external href="http://twitter.com/donttrythis">in his Tweetstream.
Savage tweeted the original message at 11:23 pm Friday night, asking readers to retweet. (All timestamps are local to his tweetstream, which may be running on Tehran time as so many currently are.) And they did. By 4:10 am, Savage tweeted that "AT&T guy on the phone with me: 'apparently you've got enough Twitter followers to get our attention.' me: '50,000'. Him: 'wow'."
The problem was solved within 20 minutes by "helpful and nice" AT&T folk, though Savage notes that "I agree with everyone: it shouldn't just work for me. The data carriers MUST stop thinking in kilobytes and start thinking in customers." Pete Cashmore at Mashable <!external href="http://mashable.com/2009/06/26/twitter-adam-savage/">seconded that thought, commenting, "Best of luck if you end up in the same predicament and don't have a Twitter army behind you."
This morning, our own <!article id="1246284434">Carmi Levy, a native Canadien, has some thoughts about how ordinary people without their own Discovery Channel shows may be able to avoid the fate that almost befell Adam Savage.
Focus group digs the Bing, but...
June 26, 2009 • It usually takes a high=profile criminal case for 12 people's opinions to create such a stir, but a focus group held earlier this month by the Catalyst Group (<!external href="http://www.catalystnyc.com/cofactors/wp-content/uploads/2009/06/catalyst-eye-tracking-bing-vs-google-may-2009.pdf">PDF available) is making a splash with a conclusion as odd as anything we've heard since the end of the Jammie Thomas-Rasset trial: Bing's equal to Google on search-results relevance, and better than Google in visual design, organization of features, and filtering options, and so we're sticking with Google. No wonder those Bing ads just keep running.
Essentially, the focus group turned up this: Bing was better designed than Google, in their eyes -- it seemed more pleasing and nicer to use, if not always easier. And in terms of the testers who were taking notes of where the jury's eyes were roaming, they appeared to spend 50% more time reading Bing's ads than Google's, which should be a positive signal.
But in terms of relevance of search results, the group concluded that Google and Bing were about equal. And since folks were already familiar with Google, that meant that Bing did not have enough compelling new features yet to make them switch.
Meanwhile, Kevin Lee at ClickZ has an excellent article on how <!external href="http://www.clickz.com/3634214">advertisers can make the most of Microsoft's new search.
Beckstrom to head ICANN
June 26, 2009 • Away from the NSA and <!external href="http://www.icann.org/">into ICANN: It's just possible that <!external href="http://www.beckstrom.com/Main_Page">Rod Beckstrom, the former head of DHS's National Cybersecurity Center who quit some emphatically last February, has found an even more bureaucratically hamstrung organization. He's the new president and CEO of ICANN following the departure of Paul Twomey, who has served for six years; the CEO job starts immediately, with the president's chair to be assumed late in the year.
The organization in charge of the Net's naming and numbering systems praised the former NCSC director <!external href="http://www.icann.org/en/announcements/announcement-26jun09-en.htm">on its site, saying, "He formed an effective working group of leaders from the nation's top six cybersecurity centers spanning the civilian, military and intelligence communities." Those who read that with a raised eyebrow, recalling Mr. Beckstrom's frustration with the NSA's inexorably crawling hand in DHS affairs, are reminded that ICANN's ponderous, sometimes murky maneuvers could try the patience of a stone lion. We wish Mr. Beckstrom all the very best with his new endeavor.
<!media id=3319 center>
<!media id=3318 center>
Microsoft may be preparing to unload its Razorfish creative team
July 2009 > looks to be the month that Microsoft gets some of its money back on a deal that didn't seem to make much sense even on the day it happened. The Financial Times <!external href="http://www.ft.com/cms/s/11be3c0e-641f-11de-a818-00144feabdc0,Authorised=false.html?_i_location=http://www.ft.com/cms/s/0/11be3c0e-641f-11de-a818-00144feabdc0.html%3Fnclick_check%3D1&_i_referer=http://mediamemo.allthingsd.com/20090628/microsoft-tries-to-sell-ad-agency-it-never-wanted/&nclick_check=1">broke the story (subscription required) Sunday evening that Microsoft has retained Morgan Stanley to help rid the company of Razorfish, the digital ad agency it picked up two years ago after it <!article id="1179503690">acquired parent company aQuantive for $6 billion. (You may remember its older moniker, Avenue A | Razorfish.)
From the very beginning, it was clear that Microsoft may have only wanted aQuantive's digital advertising platform, but not really the humanpower behind its Web site and campaign design services. At the time of the deal, <!external href="http://www.forrester.com/Research/Document/Excerpt/0,7211,42503,00.html">Forrester analyst Harley Manning made that call, warning everyone (including employees) to prepare for a spinoff. Then in December 2007, the first handwriting showed up on the wall when Avenue A employees learned <!external href="http://seattletimes.nwsource.com/html/microsoft/2004057708_avenuea07.html">they weren't getting Microsoft's benefits package -- the clearest sign of all that they weren't going to be paired with their new parent company for long.
<!external href="http://adage.com/digital/article?article_id=130521">Almost a year ago, Microsoft put up the first signals, even to the extent where <!external href="http://www.wpp.com/WPP/Companies/">mega-agency WPP emerged as the likely buyer. But even then, the price WPP appeared willing to pay -- $800 million -- didn't seem like much of a deal. Do the math for a moment: Avenue A | Razorfish generates 60% of aQuantive's revenue, Microsoft pays $6 billion for aQuantive, and WPP wanted to pay $800 million for Avenue A?
Fast-forward through the bad economy, and suddenly $800 million might not seem like such a bad deal. That is, unless the price has actually gone down, and it will be interesting to see if Microsoft will settle for less.
Goodbye, MSN Web Messenger
June 30, 2009 > That's it, then: Now that MSN Web Messenger is integrated into Hotmail and Windows Live People, Microsoft means to pull the plug on the older site on Tuesday. (Yes, the usual Windows Live Messenger client endures as well.) The Windows Live blog <!external href="http://windowslivewire.spaces.live.com/Blog/cns!2F7EB29B42641D59!41191.entry">has details.
Hello again, tech IPOs?
Beginning Tuesday, June 30, perhaps > Om Malik at GigaOm notices something interesting: There's a tech IPO in the works, the second in as many months. LogMeIn will be priced Tuesday; the remote-login software firm hopes to raise $107.2 million, and some observers think they just might. <!external href="http://gigaom.com/2009/06/28/next-hot-tech-ipo-logmein/">Malik wonders if a successful IPO could start investors back on the path to, you know, investing.
<!image id=3319 center>
AFTER THE JUMP: Tech headlines from around the Net...