What's Next: Obama gives 'Einstein' the go-ahead, while China gives 'Green Dam' a thumbs-down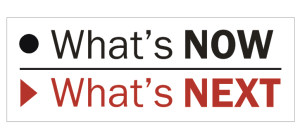 Seattle nerds are hereby ordered to appear in costume and with a canned-food donation in Fremont at 6:00 pm PDT today (Friday) to help set the world record for largest gathering of lurching zombies. (Zombies and silly world-record attempts: It doesn't get geekier. Xbox 360's even <!external href="http://blog.seattlepi.com/digitaljoystick/archives/172804.asp?from=blog_last3">co-sponsoring, for pete's sake. Also, BRAAAAINS!) The pyrotechnicans among us are enjoined to keep safe.
<!media id=3317 center>
Federal judge admonished (and that's all) for explicit material on personal site
The 21st century, believe it or not • Ninth Circuit Chief Judge Alex Kozinski, legendary for concluding his opinion in a certain high-profile free-speech case with "The parties are advised to chill," has been reprimanded after a yearlong investigation for having various explicit (but legal) photos and videos on his family's Web site.
The panel had investigated claims first made in the Los Angeles Times stating, according to the decision yesterday, "the "website" -- http://alex.kozinski.com -- included 'a photo of naked women on all fours painted to look like cows,' 'a video of a half-dressed man cavorting with a
sexually aroused farm animal,' and 'a graphic step-by-step pictorial in which a woman is seen shaving her pubic hair.' Regarding the alleged public accessibility of the 'website,' the article reported that the Judge 'said that he thought the site was for his private storage and that he was not aware the images could be seen by the public, although he also said he had shared some material on the site with friends.'"
Friends? Oh, well...With apologies to the jurist, who once called blogs <!external href="http://www.abovethelaw.com/2007/04/kozinski_disses_blogs.php">"hateful things", we link to three for the more interesting coverage of the decision. Law.com <!external href="http://www.law.com/jsp/article.jsp?id=1202431963290&rd_Circuit_Panel_Dismisses_Claims_Against_Kozinski_for_Sexually_Explicit_Material">explains the 3rd Circuit Court of Appeals' reasoning. Ashby Jones at The Wall Street Journal (its Law Blog, in fact, but shh!) reached Judge Kozinski for a quote and <!external href="http://blogs.wsj.com/law/2009/07/02/kozinski-cleared-of-wrongdoing/">reports that he is "pleased that today's unanimous decision reaffirms what I have said all along about my private files: They were kept on a private server and were not intended to be shared publicly." And AmLaw Daily, which does a <!external href="http://amlawdaily.typepad.com/amlawdaily/2009/07/judicial-panel-chides-kozinski-for-porn-files.html">nice job of explaining how a disgruntled lawyer started this particular ball rolling, links to the 41-page opinion, originally filed last June 5.
Californians gain access to database of lawmakers' votes
June 16, 2009 • <!external href="http://maplight.org/">MAPLight and the California First Amendment Coalition have prevailed in one of those lawsuits you can't believe anyone would have to file in the 21st century: Announced only yesterday, they've settled a freedom-of-information lawsuit against the Office of Legislative Counsel of California. And what do they win, Johnny Olsen? Why, a machine-readable database of state lawmakers' votes, upgrading the previous plain-text dump on the California Legislative Information site.
The two groups filed suit in December 2008 after repeated requests to the Office of the Legislative Counsel for access to the database used to create the previous plain-text site, which was clunky and very hard to search. Since then, the OLC has stepped up its game, launching a Web site that indeed provides the data -- to the two public-interest groups or anyone else visiting <!external href="http://www.leginfo.ca.gov/">the site -- in a structured and machine-readable format. Thus propitiated, the CFAC and MAPLight.org withdrew their suit. Going forward, MAPlight will combine the legislative database with data on donations to California legislators, in hopes of daylighting the connections between money and political capital. And both CFAC and MAPlight will be keeping an eye on the next big legislative database, known for now as "Inquire."
Conviction stemming from MySpace suicide tentatively overturned
July 2, 2009 • There's a difference between not being convicted of a crime and being found innocent of doing wrong. Daily Kos, covering what appears to be <!external href="http://www.dailykos.com/storyonly/2009/7/2/749346/-A-victory-for-internet-freedom;-A-horrible-woman-goes-free">the conclusion of the Lori Drew case, accurately states that the decision is most likely a win for free speech on the Internet... and now, please, may the grown woman who tormented a fragile 13-year-old experience "nothing but pain and anguish for what she's done." Other pertinent words in the piece by AmbroseBurnside include "vile human being," "disgusting," "people we hate or abhor," and "a true victory for all of us who love the freedom the internet allows and want to keep it safe from more government intrusion."
<!media id=3319 center>
<!media id=3318 center>
Would Albert have really signed his name to this?
July 2009 > Once again, AT&T is crawling into bed with the NSA to screen computer traffic.
Last May, <!external href="http://www.cnn.com/2009/POLITICS/05/29/cyber.czar.obama/">President Obama made an explicit pledge not to use federal government resources to spy on private Internet users. "Protecting this infrastructure will be a national security priority...[which] will not include monitoring private sector networks or Internet traffic," the President said at the time. "We will preserve and protect the personal privacy and civil liberties that we cherish as Americans."
Despite that pledge, <!external href="http://www.washingtonpost.com/wp-dyn/content/article/2009/07/02/AR2009070202771.html">as first reported by the Washington Post this morning, DHS Secretary Janet Napolitano told reporters that her department would proceed with a plan initiated by the Bush administration to screen Internet content, with the help of carriers such as AT&T, but presumably in a manner that would protect civil liberties.
The "Einstein 3" plan would, among other things, route Net traffic from civilian agencies through a monitoring system designed to parse for attacks or other intrusion attempts. The Obama administration has been figuring out which pieces of that system they mean to keep. Privacy advocates have been briefed, and say there's a lot of work to do to make this system work.
Green Dam is offline and China is on the fence
Perhaps no time after July 1, 2009 > The Chinese government hasn't given up on the Green Dam project, but between diplomatic protests, inadequate notice to manufacturers, and no strategy for controlling Mac or *nix machines, Beijing appears to have put the stewpot back on the stove.
The Chinese government has not issued any new statements on the matter since June 30, although multiple sources are reporting that PC manufacturers have been allowed to go ahead with their plans to install the "Green Dam for Escorting Children" filtering software on their systems if they want to.
The question is now, do they really want to, especially in the wake of <!external href="http://74.125.95.132/search?q=cache:p2ixPueRUOwJ:www.cse.umich.edu/~jhalderm/pub/gd/+%22Green+Dam%22&cd=4&hl=en&ct=clnk&gl=us">last month's University of Michigan security report from Prof. J. Alex Halderman and his team, who discovered that Green Dam may not only be un-authentic but could cause a greater security problem than it solves.
"We examined the Green Dam software and found that it contains serious security vulnerabilities due to programming errors," Prof. Halderman's team wrote. "Once Green Dam is installed, any Web site the user visits can exploit these problems to take control of the computer. This could allow malicious sites to steal private data, send spam, or enlist the computer in a botnet. In addition, we found vulnerabilities in the way Green Dam processes blacklist updates that could allow the software makers or others to install malicious code during the update process. We found these problems with less than 12 hours of testing, and we believe they may be only the tip of the iceberg."
Loretta Chao and Ting-I Tsai, writing for The Wall Street Journal this morning after weeks of great coverage of the situation, <!external href="http://blogs.wsj.com/chinajournal/2009/07/02/reading-tea-leaves-on-chinas-green-dam-delay/">aren't so sure that by "postponement," China's IT ministry means "doing this within our natural lifetimes." Chao and Tsai noted that "obfuscating" by Chinese officials in the press could mean that the project's simply headed for permanent limbo.
Jammie Thomas-Rasset will appeal RIAA case
Apparently until hell freezes over > Think about it: Based on trial outcome, Ms. Thomas-Rasset is a less sympathetic defendant than Lori Drew. Copycense <!external href="http://www.copycense.com/2009/07/two_years_later_we_still_cannot_free_jammie.html">beats its collective head against the desk on our behalf.
Asteroids: The Movie
Coming in 2010 to a theater near you > Cue the Jerry Goldsmith music, and the Genesis effect creating a brightly-colored planet. The "Universal" letters come into orbit and the cloudless planet settles into place. A triangular ship comes into focus, fires little white pellets into it, and blows it into pairs of smaller planets. First two, then four, until the screen is full of them.
How much do you want to bet? Seriously, <!external href="http://www.hollywoodreporter.com/hr/content_display/film/news/e3ic3a4730761c7eaf6aac2de4e28ef8e67">as The Hollywood Reporter first reported, some of the team who's bringing you the GI Joe movie this year is working on a script for Universal next year for the film adaptation of the immortal Atari 1978 coin-op game "Asteroids." No casting has been done yet, and no plot points have yet been revealed (or probably yet even created).
You think it even needs a theme song? Or just BOM-bom-BOM-bom-BOM-bom-BOM with a siren or something in the background?
<!image id=3319 center> Friday's tech headlines
The Register
• Police serving in the UK's Crown Prosecution Service are being encouraged to prep for court testimony by <!external="http://www.theregister.co.uk/2009/07/03/wikipedia_police/">doing research on Wikipedia.
• Apple may just keep coming at Psystar with the lawsuits, but the Mac-clone maker is on its way out of bankruptcy and <!external href="http://www.theregister.co.uk/2009/07/03/psystar_coming_out_of_bankruptcy/">refuses to lie down: "When life gives you apples, make applesauce." Oh my.
• Apple has <!external href="http://www.theregister.co.uk/2009/07/02/apple_patent_flood/">applied for a patent for software that'll help bad karaoke singers improve their grasp of pitch and key. <!external href="http://nobelprize.org/">Alert Stockholm.
San Jose Mercury News
• The next time someone tells you that bloggers can't also be serious journalists (good morning, Judge Kozinski), you tell them about Alison van Diggelen, the proprietor of Fresh Dialogues. She's not making money from it, but her brand of interview-based environmental coverage is professional in just about every other way that matters. Mike Cassidy <!external href="http://www.mercurynews.com/business/ci_12734191">tells her story.
• Clean tech took a beating like everything else during the recession, but biofuels, better batteries, and the like saw improvements in venture-cap funding during the quarter just ended -- and confidence in the sector is up too, Tracy Seipel <!external href="http://www.siliconvalley.com/news/ci_12736202">reports.
Washington Post
• Prisons in Maryland hope to cut down on inmates' mobile-phone communications by jamming signals near the facilities, but there are legal and technical <!external href="http://www.washingtonpost.com/wp-dyn/content/article/2009/07/02/AR2009070202780.html">consequences. Henri E. Cauvin has details.
Los Angeles Times
• The Performance Rights Act, which would put over-the-air radio stations on the hook for paying royalties to artists (as well as composers, which they do now), is <!external href="http://www.latimes.com/business/la-fi-ct-radio3-2009jul03,0,6937549.story">making those stations nervous. More on that in a minute -- but first, 22 straight minutes of commercials and three replays of the latest Beyonce single!
• Some products just don't sell outside the brick-and-mortar environment: Hershey, the chocolatier, will <!external href="http://www.latimes.com/business/la-fi-hershey3-2009jul03,0,2521361.story">close its online store as of July 31. There are closeout discounts over there if that kind of thing interests you.
<!media id=3319 center>