Three Android phones on the way from T-Mobile in 2009

T-Mobile USA's myTouch 3G, the second Android phone to spring up in the US market, is geared to greater customizability and ease of use than the earlier G1, said Cole Brodman, T-Mobile USA's chief technology officer, at a press event in Manhattan on Wednesday.
The nation's premiere Android phone carrier will follow up with two additional Android phones this fall, but these will not include HTC's Hero, a new mobile phone that Orange has already signed on for in Europe.
HTC, however, still expects to roll out the Hero in the US later this year, albeit with a different wireless carrier than T-Mobile USA, said Eric Lin, HTC's online community manager, speaking with Betanews at the event.
Like the G1, the myTouch and Hero are both being manufactured by HTC. Both are targeted at customizability by individual users, although in different ways. Yet where HTC created the Hero's software environment, T-Mobile USA took charge of the myTouch environment, according to Lin.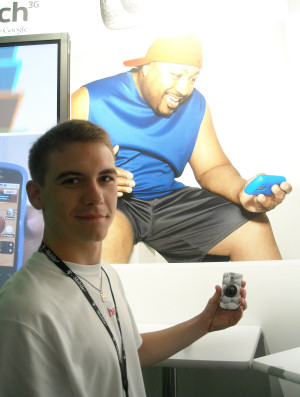 The myTouch is based on the Magic, an HTC wireless phone already available in Europe. But, Lin noted, T-Mobile has added three new software-based capabilities to the Magic environment: an Exchange client, for doing "work e-mail" on the phone; Sherpa, a new "search-less search" application from third-party software developer Geodelic; and App Pack, a feature that will give recommendations to MyTouch users about Android applications.
Sherpa is aimed at lessening the need for traditional manual searches by seeking out bank branches, restaurants, and other places of interest in the surrounding geographic area, and also by learning your preferences over time, said a Geodelic rep during a demo. If you're a customer of a particular bank, or if you like a particular type of cuisine, for example, Sherpa can eventually figure that out.
Sherpa will become available for all Android phones from Google's Android Market when the MyTouch 3G ships in August, according to the Geodelic rep. But the application will be "optimized" for the MyTouch, she added.
HTC's Lin predicted that some other future Android applications will be available from the Android Market only for phones offered by specific mobile carriers.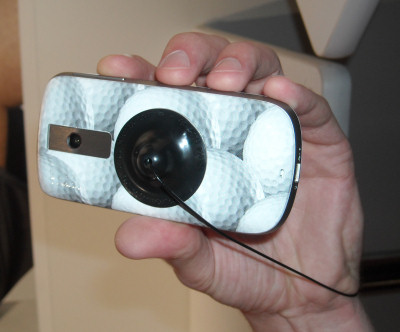 T-Mobile will strive to achieve customizability for the myTouch through Sherpa, App Pack, and a series of custom accessories, including phone "skins" or casings in different colors, designs and textures. For the sports-minded, for instance, there's a skin that looks and feels like golf balls.
The Hero, on the other hand, comes with features such as "scenes," for creating custom content profiles around "specific functions or times in your life."
Brodman told Betanews that T-Mobile and other mobile carriers are also eyeing delivery of Android-based netbooks and/or tablets, but not until "the first months of 2010" at the soonest.