Windows Mobile 6.0 and 6.1 will get Marketplace, too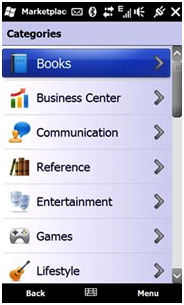 It's wonderful news for the Windows Mobile family as a whole, but yet another <!article id="1242856990">kick in the gut for Windows Mobile 6.5.
Microsoft's App Marketplace <!article id="1238535242">looked like one of the few reasons for Windows Mobile 6.1 users to look forward to the 6.5 OS update. Now, however, those millions of WM6 and WM6.1 users will be provided access to the app store by the end of 2009 as well, according to a Windows Mobile Team announcement today.
Windows Mobile 6.5 will at least be granted first access to the Marketplace when it launches in the Fall.
Prior to the launch, <!article id="1236778053">registered Windows Mobile Marketplace developers will be able to submit their creations on July 27.
Though Apple today just announced that its own iTunes App Store just <!external href="http://blogs.zdnet.com/Apple/?p=4397">passed 1.5 billion downloads (netting 500 million downloads in just three months), that particular app store has never exactly pandered to those with a need for productivity apps.
Wisely, this is where the Windows Mobile Marketplace will step up, according to team member Todd Brix in <!external href="http://windowsteamblog.com/blogs/windowsphone/archive/2009/07/14/get-ready-windows-marketplace-for-mobile-offers-millions-of-potential-new-customers.aspx">today's blog post. Windows Mobile Marketplace Business Center will be an app store specifically for business apps, where developers can be sure their product will be seen by the many enterprise users in possession of a Windows Mobile device.