It's done: Windows 7 releases to manufacturing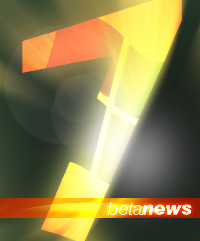 The final validation checks for build 7600 of Microsoft Windows 7 were met today, reports Microsoft blogger/evangelist Brandon LeBlanc. Yesterday may have been the day that the marketing team was planning for release to manufacturing (RTM), since <!article id="1248211368">the text of Microsoft's code rollout announcement went live anyway about 24 hours ago.
This officially means that the development of the latest installment in the sixth generation of Microsoft's Windows operating system (the first installment having been Vista) has now concluded.
"The RTM code will be delivered to our partners within the next few days who will then start preparing to deliver some amazing new products timed to hit at General Availability (GA) of Windows 7 on October 22nd," LeBlanc wrote this afternoon.
Along with today's announcement, the cover has been lifted on <!external href="http://readyset7.com/">the company's Win7 partner Web site, "Ready-Set-7." There, new and prospective partners are encouraged to sign onto Microsoft's logo program, "Compatible with Windows 7," which appears to be far simpler and hopefully less confusing than the three-tier arrangement, which remains <!article id="1226964696">the topic of lawsuits.