Exchange Server 2010 Release Candidate available today

---
Download Exchange Server 2010 x64 Release Candidate from Fileforum now.
---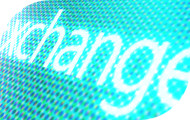 This morning, a Microsoft spokesperson told Betanews that the company will be making available the first public release candidate for its Exchange Server 2010 e-mail server today. As of late Tuesday morning, the links still pointed to the last ES 2010 public beta.
A Microsoft spokesperson told Betanews at 11:40 am EDT that the company is aware of the issue and is working to resolve it.
The news comes just a few days after the company made the first release-to-manufacturing bits for Windows Server 2008 R2 available to TechNet and MSDN subscribers. That's the first Windows operating system family to only be available in 64-bit editions for x64 and Itanium processors. What that means for testers -- including those setting up Exchange test environments -- is that they cannot use Virtual Server 2005 R2 as their test platform. For virtualization purposes, ironically, testers can use Sun's VirtualBox to run 64-bit OS in a virtual envelope, including on a 32-bit physical platform.
Alternately, however -- bowing to public demand this time around, evidently -- businesses that install ES 2010 RC on a physical platform will be able to upgrade in-place to the RTM edition. Microsoft continues to promise that edition will be available "later this year."
At last check (about 11:30 am EDT), the release candidate for Forefront Security 2010 had been updated for the Exchange Server RC, but not Exchange itself. TechNet bloggers were acknowledging that Exchange download links were not working "for everyone." With both WS2K8 R2 and Windows 7 being hosted on MSDN and TechNet, downloading traffic remains heavy even today.
High on the list of changes for this round is role-based access control (RBAC), a complete replacement for the permissions system used up to now in ES 2007. This should divorce a very sensitive component of the e-mail server from the Windows System Registry, replacing it with an independent system that's under the control of the PowerShell-based engine introduced in ES 2007, and substantially improved for ES 2010. Users and administrators in certain Active Directory groups do not have rights to perform sensitive Exchange tasks by default; the Exchange administrator must grant these rights explicitly.
Outlook Web Access for this round is expected to adopt more of the look and feel anticipated for Outlook in Microsoft Office 2010, and will add more features already found in Outlook 2007 including integration with Communicator IM, voice mail, and other unified messaging features. Admins should also be able to build policies that route certain messages to remote hosts or hosting services based on explicit rules.
---

3:32 pm EDT August 18, 2009 ·
By this time this afternoon, the download link for Microsoft Exchange Server 2010 RC had
not
been implemented, despite all announcements to the contrary.
---
4:50 pm EDT August 18, 2009 · Approximately 10 minutes ago, the download link for Exchange Server 2010 RC was live. Betanews has initiated a download from the company's Download Center, which handles more traffic than the MSDN and TechNet subscriber downloads. Thus far, download speed isn't fast, but isn't dreadfully slow either.
As is the case with Windows Server 2008 R2 now, only 64-bit editions of Microsoft-brand server software are currently available. Windows Server 2008 was the last server OS to be available in a 32-bit edition, and Windows 7 is said to be the final client OS from the company with a 32-bit variety.