The Dell surprise: A turnaround suggests the warnings were unnecessary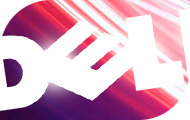 Just last month, <!article id="1247573288">Dell issued an out-of-cycle earnings warning telling investors the underpinnings of its business didn't look as solid as it thought, and gross margins could be headed for a freefall rather than the anticipated steep decline. If Dell had to make another financial reporting error, perhaps this one was the one to make: The company's $4 billion cost-cutting initiatives kicked in when it needed them most, resulting in an operating income improvement of 62% over the first quarter of the year, and a quarter-to-quarter gross margin increase by 10%.
Not that 18.7% gross margin is anywhere that Dell, or any other company, would want to be for any sustained length of time. But rather than the dire straits the company's July warnings were foretelling, Dell ended up with a better second quarter than its first in several departments -- this while its biggest competitor, HP, <!article id="1250634274">took a bigger hit that it expected.
A few weeks ago, HP reported shipment increases for personal systems of about 2% annually. The big question at the time was, did that 2% come at Dell's expense, or was it a result of an economic recovery in the works? Yesterday, Dell reported its shipments rose by 10% over the previous quarter. If those numbers are independently confirmed, Dell may avoid falling to the #3 spot worldwide against Acer anytime this year.
It's the bright, sweet-smelling rose on what was otherwise a pretty smelly quarter by anyone's standards. Unit shipments, while on the uptick, are 14% lower now than they were at this time last year. The company reaped just under $10 billion in revenue during the last quarter, when it was raking in $11.5 billion at the same quarter last year. But that rising operating income to $671 million was hailed by investors yesterday as an extremely positive sign for the economy -- a sign that orders are back up, and that Dell may have a plan for cashing in.
Having learned its lesson during the Windows Vista upgrade cycle, CEO Michael Dell is refraining from betting on early adopter upgrades to Windows 7 to help float those order numbers. Instead -- and very shrewdly -- he believes that the new OS will need maybe a few quarters to stabilize, to make up some ground, before consumers and businesses start treating it seriously.
But then they'll treat it seriously, Mr. Dell believes, because that huge backlog of Windows XP-based machines -- the sheer number of which Dell is intimately familiar with, from servicing them all and even downgrading Vista machines at customers' request -- will be ripe for replacement.
"When you look at the age of the install base, we know that after a certain period of time the cost just becomes pretty onerous," stated Mr. Dell yesterday (<!external href=" http://seekingalpha.com/article/158737-dell-inc-f2q-2010-qtr-end-07-31-09-earnings-call-transcript?page=-1&find=shipments">our thanks to Seeking Alpha for the transcript), "and the percentage of these machines out there that are based on Windows XP, which again is an eight-year-old operating system in another month or two, you know also what many of you may not have done and I would encourage you to do is go to dell.com, buy a modern PC, put Windows 7 on it, put Office 2010 on it, you will love your PC again. And as more and more people do that, I'm here to tell you there's going to be a refresh cycle next year. It's not all going to come in the first month or the second month, but over the course of the year there will be a big refresh cycle."
Maybe Mr. Dell has been reading Betanews in recent weeks, because he was certainly in tune with the Windows 7 whether-to-upgrade debate, when asked his feelings directly about customer sentiments by a Citigroup analyst: "It's always a subject of debate in terms of, you know, do you put the new OS on the old hardware? I think that the difference now is the size of the installed base of old hardware has never been greater," remarked Mr. Dell. "And you're talking about...a change from an eight-year-old operating system, so it's a significant change-over in terms of capability, and we see a lot of old machines out there that are going to be replaced. Certainly some people will put Windows 7 on the installed base. You know, generally the larger customers don't like to touch a machine once they've put it out there. It's just more expensive for them to just leave it in place and do a rolling upgrade."