Microsoft takes a second swing at the Web apps 'ecosystem'

---
Download Microsoft Web Platform Installer 2.0 from Fileforum now.
---
Back in 1990, Microsoft made a genuine attempt to build what is now referred to as an "ecosystem" around applications for Windows, including advising its competitors as to how to write for the system, and even funding smaller groups that needed a leg up to become viable players in the market. As things turned out, however, there ended up being one word processor, one spreadsheet, one presentation manager, and one organizer that each commanded more than 90% of the market, compelling many to wonder aloud why the metaphors comparing Microsoft to something out of a certain old Dutch fairy tale weren't taken more literally.
So when folks eye Microsoft's latest efforts at creating an ecosystem around Web applications with more than the usual skepticism, it's with good reason. But like 1990, the people involved in the company's newest nurturing effort announced this morning, called WebsiteSpark, seem to have a genuine interest in building an active and vibrant market around Web applications, even if the plan for how to go about doing this hasn't been fully fleshed out.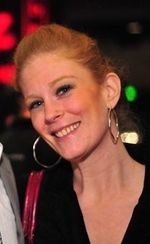 "One of the things we're looking at doing with the WebsiteSpark program...is developing a true ecosystem around the development environment for the Web," stated Laura Cooney, group product manager for the Microsoft Web Platform, in an interview with Betanews. "With the Windows Web Application Gallery specifically, we really are working to encourage developers that have their own applications out there already to put them in the gallery. We are actually driving visitors to the site, and today we've actually had over 700,000 applications downloaded to date."
Last year at about this time, Microsoft first unveiled its Web Platform Installer software, which essentially contained all the runtime tools a client would need to run Web applications of any kind on Windows. While Microsoft emphasized its own branded components like ASP.NET and Silverlight, there was also equal time devoted to PHP, the most common Web application platform. Today, the 2.0 version of that software emerges from beta, with new emphasis on more Microsoft branded components such as ASP.NET MVC and ASP.NET AJAX, plus the Web platform edition of SQL Server. IIS is also included, although for now the edition is 7.0; version 7.5 is slated for inclusion with Windows Server 2008 R2 just weeks away.
But a lot of this is a big show. That's not meant as an insult: The way Microsoft builds platforms and entices developers to move to those platforms, is by extending them to clients in the most convenient way possible. Where the company cashes in is through the gateways to those platforms: Developers will be enticed to invest in Visual Studio, Web designers in Expression Studio, and end users in Windows.
One of the critical components of this system, however, is the Web Application Gallery -- and this is a part with which Microsoft has had some trouble to date. The ribbon cutting ceremony for this gallery was last March, but its 1.0 edition only showcased a few applications. And though it seemed nice at the time that familiar names like Drupal and WordPress were among them, it didn't make the Gallery unique.
With the usual gallery opening, you have your featured artists' works hanging on the wall when you open the doors. With WAG 2.0, Microsoft is making a bit of a gamble: It wants enough users to be enticed by the new Platform 2.0 that they bring new developers on board through the WebsiteSpark program, who will then be willing to "hang" their works in the new gallery.
The program actually has some enticing benefits in and of themselves, though, not even taking the gallery into account: Web app development houses with ten employees or fewer may apply, through Microsoft or one of its platform partners, to be a member of WebsiteSpark for a three-year period. During that time, the company plans to provide not only the platform (which is free to everyone else after all) but training and support through MSDN, along with free server software and development tools.
Specifically, Microsoft is offering three licenses of Visual Studio 2008 Professional Edition, two licenses of Expression Web 3, one Expression Studio 3, two Windows Web Server 2008 seats, and two SQL Server 2008 Web edition licenses, for no up-front cost. There will be an exit fee, however -- all of $100; and afterwards, alumni will be invited to participate in "graduate packages" for $199 per year. Furthermore, Microsoft plans in the coming weeks to launch a "partner recruiting portal," as Cooney calls it, to bring more talent into the management part of the process so that it doesn't seem so...1990.
"We have a large network of partners who are participating," Cooney told us, "so partners will be able to qualify individuals as well." The process of development houses applying for membership, she added, "is not like going to get VC funding; I'm not going to put anyone through that...It's actually easy to become involved in the program; you only have to be a Web professional, but you're developing or designing applications...with up to ten members in your company, who currently use either Linux and/or Microsoft Windows platform."
What classes of applications is Microsoft expecting WebsiteSpark members to produce? "We are focusing on a few specific areas: content management, anything around digital marketing, anything around Web 2.0, and then of course, e-commerce. E-commerce is the number one type of application that's run on platforms for Web developers."
It may take a few successful Web apps to be promoted through this new Gallery 2.0 and WebsiteSpark development program, before the "ecosystem" at large is completely convinced of Microsoft's benevolence. But this time around, unlike last time, there's a feeling that the proverbial giant has learned its lesson, and that the only route for Microsoft's success with Web apps is a different one than its success with desktop apps -- a route that's more inclusive, more inviting, and more cooperative.
"It's really not just about software and solutions...it's really about driving business opportunities for these companies that are out there," explained Laura Cooney. "My background is actually with Web 2.0; I came from IBM. And every time I go on the road, I talk to potential customers. The thing I see over and over again at these Web 2.0 expos, is people talking to me about, 'How can I get more business? How can I get more customers? How do I get myself out there, market myself, my company?'...Microsoft wants to help these companies be successful with a marketplace that will be available shortly after launch, where Web professionals can showcase their capabilities and be found by customers.
"Through the recruiting portals," she continued, "folks from smaller companies can go in and find people with complementary skills to help them out...If I'm a back-end developer, it might be difficult for me to find the right design firm to partner with to make that perfect Web site for a customer. But through this partner recruiting portal, you've got folks you know are trained on Microsoft technologies, folks you know can actually build the right code and solution for you. We're actually creating this community to help these folks build their businesses."