Nokia's 'limited number' of recalled chargers exceeds 14 million

Leading mobile phone maker Nokia today announced a recall of three types of Nokia-branded phone charger which were found to be a shock hazard.
The chargers were manufactured by Chinese mobile phone component firm BYD International Electronic Company this year. Nokia today said that the plastic covers of these chargers could come loose and open up to expose the internal components which could shock the user if handled improperly. Nokia said it was not aware of any injuries or incidents related to these chargers.
Nokia is offering a free replacement to affected units, which carry the model numbers AC-3U, AC-3E, or AC-4U. Since these were all made within the last six months, if you purchased a Nokia charger before June 15, 2009, you are not impacted by this recall.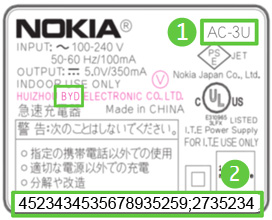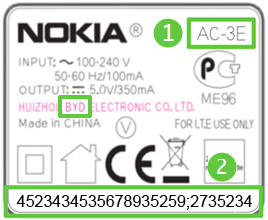 Nokia has not detailed the breadth of this recall, saying in the recall statement that only "a limited number" of chargers are affected. In Nokia's blog, the company was equally vague, noting that it's only "a limited number of chargers manufactured over a short period available in a select number of countries."
The US Consumer Product Safety Commission has not yet issued a warning for consumers in the United States, which would indicate exactly how many units were affected in the US, if at all. Several sources have reported that the recall encompasses 14 million units, but that has not been officially declared by Nokia.
We contacted the company this morning to confirm this number and find out which devices shipped with these adapters, but the company has not yet responded.