Google rolls out real-time search, Near Me Now, extended personalization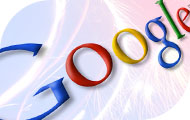 After stirring up privacy concerns with a personalized search announcement, industry search engine leader Google threw a press conference today to launch a slate of other new search offerings for PCs and mobile phones, including a possibly equally controversial feature that integrates Twitter tweets and blog posts with news articles in real-time searches.
Google's announcements also include two new location-based options for iPhones and Droid phones: Near Me Now and Product Search.
In the personalization announcement made earlier today, Google is tweaking your search results based on your past Web History. While personalization has long been available to users who sign up for Google services like Gmail and Google calendar, the feature will now be enabled by default across all Google search engine users, unless a user specifically opts out of personalization by turning it off.
In coming months and years, Google searches will become even more personalized, through greater awareness of where you're located, your areas of expertise, and "who your friends are," said Marissa Mayer, Google's VP of search product and user experience, in a press conference Monday.
Since October, Google has already blogged about 33 new "search innovations" on its Web pages, according to Mayer. "We're really excited about [increasing] that rate of innovation."
Back in the early days, Google crawled the Web about once a month, a pace that then picked up to once a week, every few days, and ultimately every few minutes, noted Amit Singhal, a Google engineer.
For searches that are even more up-to-date, Google's new real-time search capability will be available in some parts of the English-speaking world today, and in other areas a few days later. In case the feature isn't showing up in your browser yet, you can go to <!external href="http://www.google.com/trends">a new option called Google Trends to try it out. You can use it to check out news stories and blog posts about "hot topics" such as Tiger Woods' multiple mistresses (nine at last count).
In the first quarter of 2010, Google will bring out a new feature for translating voice searches between languages, said Vic Gondotra, Google's VP of engineering, who suggested that Google's Internet search could carry as much historic impact as the invention of electricity, the steam engine, and the Gutenberg printing press.
Google also announced the upcoming integration of user pages from Facebook and MySpace into Google searches. But under questioning by journalists, officials contended that Facebook and MySpace members will need to opt in through the two respective social networks for their pages to show up in searches.
The new Near Me Now feature for mobile phones, slated for availability over the next few weeks, will show you points of interest in the nearby geographic area after figuring out your location.
Product Search, a capability due out a couple of weeks later, will let you search nearby stores for products you're interested in buying and find out whether those products are in stock. Google is currently testing Product Search with Sears and Best Buy.
Also, a new image search feature called Google Goggles is now available for Android-based Droid phones through a new software updates. With Google Goggles, you can upload an image of an object -- such as the Eiffel Tower, for instance -- and then search for information about the object. <!article id="1260220258">Our Tim Conneally already tested it out earlier today.
While Google Goggles is also able to recognize faces, Google isn't enabling that capability out of sensitivity to privacy concerns, Singhal said.
Earlier in the day, some privacy advocates such as the Electronic Privacy Information Center (EPIC) criticized Google's move to extend personalized searches to all users by default.
During a Q&A session at the press event, privacy issues went largely untouched. But one journalist suggested that Google's new real-time search might lead to inaccuracies and rumor-mongering, by giving the same relevance to recent user-generated content such as blogs and tweets as it does to news articles from major publications.
Singhal admitted that, although Google is emphasizing "quality and relevancy," presenting "the truth" in search results is a tough research problem. It is Google's "ultimate objective years down the road to get to that point," the engineer responded.