CES 2010: Femtocell gadgets on their way to wireless households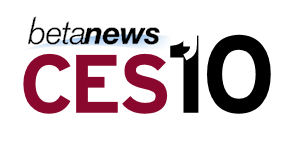 Sprint, Verizon, AT&T, and T-Mobile USA have all announced femtocell services, and so have Vodafone in the UK and China Telecom, according to a panel of experts in the femtocell space.
In fact, although femtos aren't yet seeing widespread use in the US, by January of last year, Sprint had already introduced a home femto device called the Airave, while Verizon had unveiled the Network Extender and AT&T had rolled out the 3G Microcell.
At this year's CES show, femto advocates are making a big push around quicker adoption of the home cellular technology.
Essentially, femtocell gizmos are designed to act as miniature cell phone towers when they're hooked up to home broadband networks. When you and your cell phone enter your femto-enabled home, calls will be "seamlessly transferred" from femto-supporting carrier networks to your personal mini cell phone tower, said Tom Hussey, business development manager for the Americas at Ubiquisys, speaking at the CES 2010 press event.
But why would a consumer want a femotcell, anyway? The first slate of services from carriers are aimed at improving the quality of cell phone calling, the panelists said.
"It is unrealistic to say that [right now] cellular networks are beautiful, and that everyone is getting great coverage," acknowledged Rupert Baines, VP of marketing for picoChip.
While calls made and received from inside buildings will show the greatest benefits, the quality of outdoor cellular calls should improve, too, since femtocells will "offload some of the burden" from mobile carriers' networks, according to Dr. Andy Tiller, VP of marketing at IP Access.
In a future set of femto services, mobile providers will probably start adding bells and whistles such as single-number calling for your cellular and landline phones, automatic synchronization of podcasts with cell phones, and ads and promo offers aimed at people living in specific geographic areas.
Who will pay for femtocells, and how much? Revenue models are still emerging. But Vodafone already offers its UK customers two options. For instance, if you live in the UK, you can pay Vodafone £160 to purchase your very own femtocell gadget. Alternately, you can ink an 18-month contract with Vodafone, and you'll get a free femto device, along with a free, carrier-subsidized (and femtocell-compatible) cell phone, Baines said.
For femto compatibility, you'll need a GSM phone no matter where you live. In the wide expanse of turf that constitutes the US, femto-compatible phones will also be enabled with GPS, to let your cellular network know the location of your house.
You'll be able to take your femto with you when you travel. But it probably won't work if you rove outside of the state where you reside, said David I. Swift, senior manager for product marketing at Alcatel-Lucent, one of the manufacturers of home femtocell devices.
Carriers are tending to offer "pretty high-end phones from companies like HTC and Nokia" as part of their femto packages, according to Swift. One mobile carrier is planning to provide a subsidized iPhone, he added.
Prof. Simon Saunders, chairman of the Femtoforum, predicted that pricing on femtocell gadgets will drop to the tune of around 30% per year, much like pricing on Wi-Fi routers before them.
But David Nowicki, VP of marketing and product management for Airvana, said that mobile carriers might start instituting plans that charge extra fees for value-added services, or for smartphone users who make a lot of use of data services.
Panelists also foresaw the day when "femto" will get integrated into Wi-Fi routers, so you won't even need to own a separate femto box.
Mobile carriers will also offer bigger femtos to hotels and other businesses, Swift contended. Hotels might offer greater 3G and 2G reception to guests as a perq, much as hotels now use Wi-Fi services in hopes of gaining a competitive edge.