Palm opens up its webOS developer platform to catch up with Android

Palm's webOS was introduced at CES last year at this time, and it literally stole the show; in fact, this year, no other single product has yet generated the buzz of the Pre and webOS. But Android caught up extremely fast, and only very recently, with a surge in development activity during the latter part of 2009 coinciding with the release of Android 2.0-capable smartphones.
Now with webOS phones coming to the Verizon Wireless network with the "Plus" moniker tacked on ("Plus" meaning for some folks, "not Sprint"), Palm is acting as fast as it can to bring back developer momentum. Today at CES, in an announcement timed to coincide with the Pre Plus and Pixi Plus releases, Palm announced it's changing the terms of its webOS developer program. Starting now, developers who intend to distribute their apps on the Palm webOS Catalog using an open source license will have their $99 registration fees waived. One developers' page called this a "limited time" offer.
That's a mostly symbolic act, certainly, but one that could resonate with new developers exploring the merits of these fast-evolving platforms. Presently, developers who wish to make their wares available through Android Market must pay a $25 registration fee.
From there, the fees for selling apps through the two platforms' respective app stores are almost, but not quite, even. Palm charges $50 for each listing of an application in its catalog, whereas Android charges $25 for each vendor, according to terms posted today by Palm and Google, respectively. However, both services now take a 30% cut of each sales transaction, except for developers who enroll in Palm's program as members of the "community" -- defined as representatives of employees of a registered developer.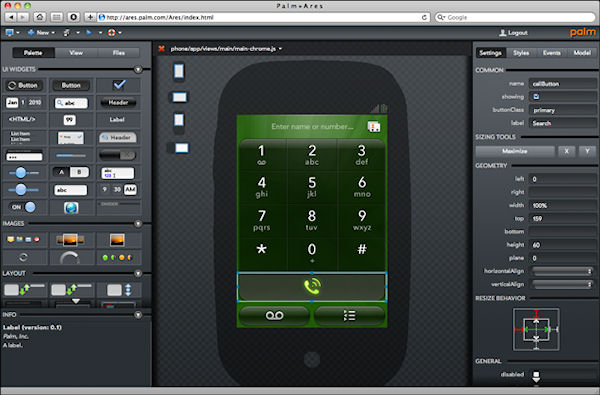 Palm is working to make the act of developing for webOS not only easier but more intriguing, by deploying its entire IDE as a Web app. Though still in beta, the idea is to enable apps under development to run on a virtual Pre or Pixi, hosted by Firefox, Safari, or Chrome.