Microsoft at CES: Finally, what to expect from Windows Mobile 7 and Windows Phone

Windows Mobile 7 is more than a year behind schedule, and Windows Mobile 6.5 has been dismissed by practically everyone in the media as a poor stopgap in Windows Mobile's hastened transition from an enterprise smartphone platform, to a smartphone platform for everyone.
But now that it is only two months away from its grand unveiling, Microsoft really isn't talking about Windows Mobile 7 specifically. However, Microsoft gave Betanews today a number of clues about what to expect toward its release, which show us what we can expect in the new, more consumer-oriented (and more than a bit tardy) mobile operating system.
"You're going to see more from us about the platform in general, to try to do a better job explaining the value proposition to consumers," Microsoft's Greg Sullivan, Senior Marketing Manager, Windows Phone told Betanews today. "We've seen Apple and others come in and get a lot of attention for shipping a feature that we've had for years. So I guess it's on us to kind of describe [the value of Windows Mobile]."
The issue with the platform, of course, is the huge pile of legacy devices and software versions which continued to affect its design up to Windows Mobile 6.5.
"Our fragmentation issue is primarily around screen resolutions and assuming a minimum CPU and storage. So it has been a little bit challenging, because that choice, that flexibility, that freedom that people have to build any kind of device and use any kind of device: touch, non-touch, keyboard, soft key, has required a little bit extra effort in some cases for developers to target apps that run across a wide array of devices," Sullivan said.
"But the (HTC) HD2 is a great early example of our new approach...We've got capacitive and multi-touch support in a Windows Phone, and that's because we did the platform work while working very closely with HTC to do the hardware/software integration."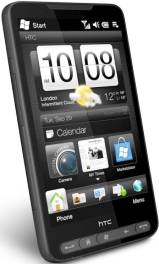 "I think we'll see over the next few years when the smartphone space grows to the hundreds of millions per year, and looks more like the PC space, the horizontal market that we have will really have even more benefits for end users, because the devices will be more affordable and they'll continue to have the choice [of device types]," Sullivan continued.
"So how are we having our cake and eating it too? We're going to continue the horizontal market, but work very closely with our hardware partners to provide more guidance on the platform so we don't have nine different display sizes that independent software vendors have to target...maybe just two...
"We're going to continue investing in the user experience, and the legacy pocket PC 1999 UI that still kind of shows up if you drill down pretty deep? that's another thing that's changed."
So when we see Windows Mobile 7 finally come to market, it will be on fewer devices, which are designed in close collaboration with manufacturers, and thankfully, the legacy OS architecture looks like it will be retired.
---

3:35 pm EST January 15, 2009 · A Microsoft spokesperson contacted Betanews the week following CES requesting clarifications be made with regard to this story. The substance of those clarifications appear in this article.