Sony shows how to lift Windows PCs out of the low-price doldrums

Windows PC vendors can effectively raise selling prices -- not that it will be easy, particularly as long as they sell netbooks. One Windows PC OEM shows the way. Today, Sony announced new E-series laptops packing Intel i3 and i5 core processors and boasting, brashy colored exteriors. The $799.99 price is about $326 more than the average selling price of laptops sold at US retail in fourth quarter, according to NPD data.
The $500-$1,000 price brand also is where Apple doubled its US retail unit share year over year in fourth quarter. Similarly, Apple unit share for retail PCs selling in the premium price brand -- more than $1,000 -- rose from 79 percent to 90 percent. Both segments are where the margins are.
Like Apple, Sony computer prices are typically higher than most Windows PC manufacturers. Like Apple, Sony also runs its own chain of stores, where customers can get on-site technical service and support. For these reasons and others related to sales and branding, Sony has maintained a premium status around its brand, much like Apple.
The new E-series notebooks play into a longstanding Sony trend of differentiating Windows PCs around features like style and portability, without aggressive discounting. The one exception is the W-series netbook, which starts at $449.99. Sony's next cheapest portable -- a thin-and-light netbook alternative  from the Y-series, starts at $799.99.
Sony E-series portables aren't by any means the first Windows notebooks shipping with i3 or i5 processors. Sony is differentiating on style, higher pricing and brand cachet. It's what other PC vendors need do to resist falling ASPs, which are bad for everyone, even customers (Say, buyers, don't you deserve something better?).
Selling Prices in Free Fall
US retail average selling prices fell for both Macs and Windows PCs during 2009, but for different reasons. For Windows PCs:
Prices naturally declined due to commodity product maturation
OEMs and retailers further slashed prices because of the weak economy
Cheap netbooks pulled down ASPs, while also sucking away valuable margins
By comparison, Apple tightly controls Mac pricing, which largely declined because of cuts at higher pricing segments. Late last year, Apple turned the 13-inch MacBook into a "Pro" and slashed prices on costlier MacBook Pros, reducing the entry level price from $1,999 to $1,199. Apple cut prices in relation to its own existing pricing rather than lowering them to compete with Windows PCs.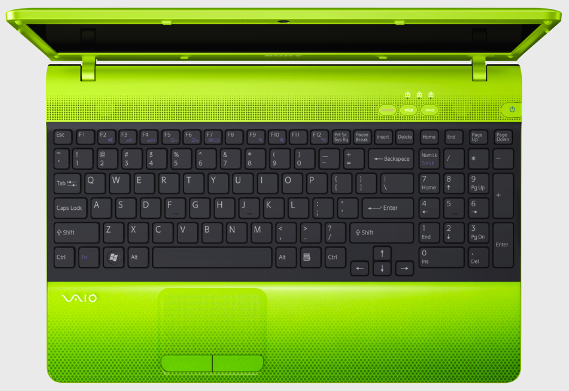 In what can only be described as a shocking trend: In fourth quarter, US retail Windows notebook ASPs fell below that of desktops, according to NPD. I have repeatedly asserted that netbooks are a menace -- and for good reason. Microsoft estimates that netbooks accounted for 11 percent of PC shipments in fourth quarter. Their wicked toll: In fourth quarter, notebook ASPs (including netbooks) declined to $473 from $604 a year earlier. Desktop ASP: $488 down from $533 year over year. Thank you, netbooks. May you burn in hell.
By comparison, also during fourth quarter, Mac notebook ASP was $1,359 down from 1,507 a year earlier. Interesting trend: Mac laptop ASPs also fell below desktops. The desktop ASP was $1,366 down from $1,471 a year earlier.
"Some of that [difference] is from falling notebooks prices -- aka netbooks -- and some is because Apple desktops and a smattering of others are all-in-ones, which add to the price of the desktop," said Stephen Baker, NPD's vice president of industry analysis.
Cheap Prices equal Cheap Brands
The ASP trend -- and where many Windows PC manufacturers or retailers are engaged in price wars -- is the below-$500 segment. For example, Dell portable prices start at $249 for the Mini Netbook or $399 for Inspiron notebook. Dell's mainstream portables sell for hundreds less than Sony, which I partly blame on over-agressive discounting and weak brand equity. Dell is not a premium brand like Apple or Sony.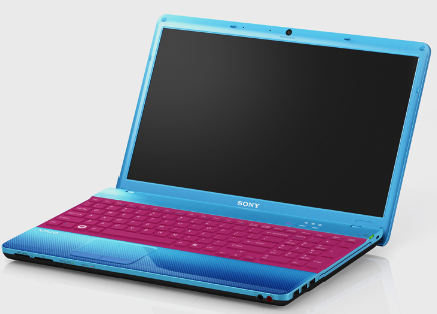 But it should be. Dell's Alienware brand has cachet. Alienware built up huge brand equity around powerful gaming systems that look cool and kick computing ass. Alienware should be the kind of brand where, with the right marketing and pricing, Dell could open up higher price brands in greater volume -- something the company has tried with the XPS series.
How is the low-price strategy working for Dell? The US PC market grew by 24 percent year over year in fourth quarter, while Dell's growth was a slower 5.3 percent. HP grew by 45.1 percent and Toshiba by a whopping 71.5 percent. Not that HP or Toshiba is in the pricing leagues of Apple or Sony, but they should be. Toshiba netbooks start at $349 and laptops at $449. HP and Toshiba also lack the premium brand status associated with Apple or Sony.
Companies don't just start new brands overnight, but they can subbrand. Dell bought its subbrand -- Alienware -- which, as previously asserted, could be a better volume performer if handled better. Through aggressive pricing, most Windows PC manufacturers have cheapened their brands. Do you buy a super deluxe Corolla or entry Camry for the same price? In other words, do you buy a Dell when you can have an Apple or Sony? Brand matters when people make pricing decisions, particularly when spending more for a product. Their purchasing criteria changes, too.
Premium Really Is Premium
Based on comments, many Betanews readers would rather build than buy because they can get more value for less money spent. That's OK for desktops but not as easy for notebooks -- with bigger sales volume and increasing install base than desktops.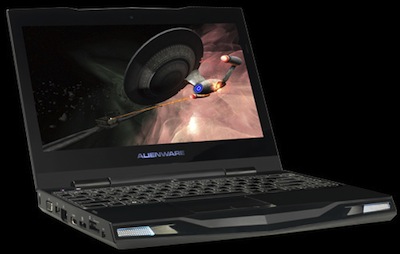 Premium brand equity is valuable for offering less for more, while differentiating around non-performance features, such as size as color and style. E-series is good example. The entry-level models come with LCD -- rather than the typical Sony LED -- displays and integrated Intel graphics. But it's that $799.99 starting price that matters.
Sony's E-series pricing and Windows PC differentiating features aren't lost on Microsoft -- nor their importance. Today, over at the Windows Blog, Brandon LeBlanc posted about the new Sony portables. He also blogged about the Alienware Mx11 thin-and-light notebook -- well, for a gaming laptop. Graphics memory of 1GB DDR3 is something unusual in a portable with 11-inch display, for the wicked price of $799. These are premium portables selling for $300 more than US retail laptop ASPs. Hell, waaaah! I want a Mx11. Don't you?
It's long past time that Windows PC OEMs should seek to deliver more value rather than sell for less. In Europe and the United States, most consumers are buying a second or third PC. The criteria for a replacement PC typically is much different than a new one. Style matters -- as do personal features. Brand matters, too. To Acer, Dell, HP and other Windows OEMs pushing cheap PCs, I say this: If you don't offer a premium brand with premium features at a reasonable premium price, your customers' next computer purchase will be a Mac. Get it?