TiVo teases something new with private event invites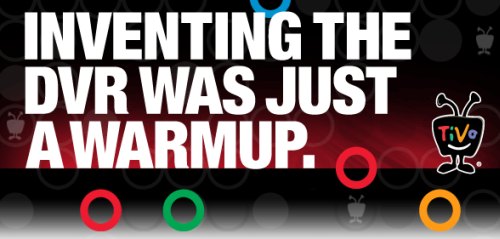 Who says Apple is the only company that puts out enticing invitations? Today, TiVo sent out invites to a private March 2 event in New York City that simply reads, "Inventing the DVR was just a warmup," with no other hints as to what the event is for.
For a single statement, it's a pretty big one, considering TiVo popularized the viewing model that made linear broadcasting more or less obsolete.
In December, Dave Zatz <!external href="http://www.zatznotfunny.com/2009-12/tivo-prepping-new-premiere-dvr/">got his hands on a setup guide to an unreleased DVR from TiVo called the "Premiere," which Zatz said looked like "an evolutionary product." Unfortunately, the document was pretty light on info, and didn't say anything about what it contained under the hood, and gave no clue into anything other than the connections on the back of the device (which included a single multistream CableCARD slot, and a lack of S-Video out.)
It is unclear whether this unit will be involved in TiVo's event next month, but we'll be covering it, so we will soon find out how the DVR pioneer has outdone itself.