$1 billion takeover bid may mean the end of Novell's makeover addiction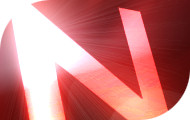 Yesterday's surprise $1 billion buyout offer for Novell from the New York-based private investment group Elliott Management came with a letter, made public yesterday, spelling out the investors' goal for the company. "Novell is a long-established company that we have followed closely for a considerable period of time," the firm wrote. "Over the past several years, the Company has attempted to diversify away from its legacy division with a series of acquisitions and changes in strategic focus that have largely been unsuccessful. As a result, we believe the Company's stock has meaningfully underperformed all relevant indices and peers."
If by "the past several years," Elliott meant "the dawn of time," it may very well have been accurate. Novell is a company that, in many people's minds, is defined by its propensity towards strategy shifts. Elliott Management's members collectively own 8.5% of Novell common stock. If their proposal ends up being approved, Novell's strategy could shift again -- this time, very dramatically. And if you can interpret their message as a signal of disappointment in Novell's inability to focus on its fundamentals, then you may see the possible result of all this: a divestiture of Novell's stake in SUSE Linux, the world's #2 Linux distribution.
Getting rid of what Novell execs may perceive as excess ballast, but what the world may perceive as valuable property, has become a periodic ritual for this company. Every few years since the mid-1980s, about as regular as the next Olympics, those who have had the interesting fortune of being Novell chief executives -- Ray Noorda, Robert Frankenberg, Eric Schmidt, Chris Stone, Jack Messman, Ron Hovsepian -- have come forth with their vision for the company. Everything is fine, fantastic, copacetic. Nothing to worry about, each one typically began. But the future will be altogether different. And to understand what that bright future will become -- 1996, 2002, 2006, and beyond -- close your eyes, if you will, and imagine an entirely different world...
Last December, Novell outlined what it called a holistic solution (are you keeping your eyes closed?) to the problem of automating the modern information workforce. From this point forward, company executives said, Novell would be devoting itself to a new model of enterprise marketing called intelligent workload management. It defined the concept as nothing short of a top-to-bottom re-envisioning of enterprise network resourced, using a model based, it would appear, on Newtonian physics.
"Intelligent Workload Management is a new and more effective model of computing that enables IT organizations to manage and optimize computing resources in a policy-driven, secure and compliant manner across physical, virtual and cloud environments to deliver business services for end customers," reads last December's announcement. "A workload is a portable, self-contained unit of work built through the integration of the operating system, middleware, and application. With Intelligent Workload Management, organizations can build, secure, manage and measure workloads."
The technology behind this concept may not be as psychedelic as it sounds on the surface. As distributed applications become less bound to an instance of an operating system, SUSE Linux or Windows Server becomes not so much their "environment" as their "provider." Virtualization has made it possible for OS instances to traverse processor boundaries without affecting workflow. Now, it's foreseeable that applications, or the components of them, can traverse those same boundaries independently of the operating system, removing one more layer from the process. However, those freed applications will need to be administered the way operating systems are today, and Novell foresees a need for tools to that end.
That makes sense. But it seems that somewhere along the way in the marketing process, Novell felt it necessary to justify all the identities it had tried to assume in the past -- the office applications producer, the infrastructure architect, "the identity guys" -- in order to make it appear this new 2010 strategy is the single thread that pulls everything together like lacing ones boots.
But the need to characterize a practical strategy as some kind of holistic vision, an inspiration heard in the whisper of the trees when spending a week alone fly-fishing in the wilderness, has become a kind of disease that afflicted Novell, starting in the mid-1990s. The company was already making headway with its Novell Directory Services, the innovative registry of network resources that was its first truly successful product line after NetWare (NOS). But CEO Robert Frankenberg wanted to take that concept further, not so much with a technology as a vision, which he introduced at COMDEX in 1994.
Frankenberg asked his audience essentially to close their eyes, and imagine a three-dimensional world where users would experience their data and workflow environments using pictorial representations of everyday and household items. He called this vision the "NetTop" (emphasis on the capital "N"), and introduced a type of embedded system called NEST that he said could be implanted into real office resources, such as telephones, televisions, and staplers, so that they could be "NetWare-ready," with avatars of sorts in the virtual world.
And yes, the vision had a catchy title: "Pervasive computing," the then-CEO projected, "is more than connecting information systems and computing devices. It's connecting people with other people and the information they need, giving them the power to act on that information anytime, anyplace."
At that time, Frankenberg's Novell was busy supercharging NetWare and its recently acquired intellectual property in UNIX (or so it had believed) to become ready for this all-encompassing, pervasive environment. The concept was called SuperNOS, but it was actually never to be. In the fall of 1995, after this fusion dream fell apart, Novell entered into its UNIX agreement with Hewlett-Packard and SCO, in the beginning of what was to become the ugliest single chapter in the history of computing.
In that agreement, Novell thought it had divested itself of what it was calling UnixWare (close your eyes and imagine a bigger, brighter UNIX), but all the while enabling UNIX to still become cultivated so that it could support the services for it that Novell was building. But letting go of UNIX made Novell focus its resources on NOS, in a move which would-be partner Oracle's CEO <!external href="http://findarticles.com/p/articles/mi_m0SMG/is_n12_v15/ai_17908988/">Larry Ellison famously predicted in 1995 would be the decline and fall of the company: "Novell will be less and less important every year," Ellison said. "If they have to treat [NetWare] as a 'star' and spread R&D on it, it's a mistake. UNIX and NT will take share from Novell."
In 1996, in another attempt to remake itself, Novell shed itself of its investment in WordPerfect, selling it to Corel for about a tenth of its value. In 2004, blaming Microsoft for the devaluation, Novell sued Microsoft as part of its effort to re-establish some semblance of its former swagger. But that lawsuit would be terminated in 2007, when another attempt at remaking Novell led the company to shift its attention away from the courtroom, and in so doing, it said, reduce some of the conflict in the world. (Imagine there's no litigation. I wonder if you can.)
In-between those three major strategy makeovers, there were actually two more. In 1999, Novell imagined a re-emergence of NetWare (not NOS, not SuperNOS, but NetWare), after embracing the fact that the Internet would be built on TCP/IP rather than IPX/SPX. This was Eric Schmidt's doing. Imagine a company that didn't always produce big software all the time, but rather constructed a big base of Web services built on eDirectory, and improved incrementally through small releases of standards-compliant code. Again, another good idea, in theory. But the company was so poor at articulating its vision for a global virtual phone book that analysts were comparing the eDirectory vision to that of Yahoo. Isn't there already a big directory on the Internet, they asked?
Schmidt's co-successors, CEO Jack Messman and Vice Chairman Chris Stone, tried to address that problem with a new vision for the company. Close your eyes for a moment, and imagine there are four pillars. We'll call them Nsure, exteNd, Nterprise, and Ngage. These would represent four categories of services, with Nsure representing what would be the company's push into that under-addressed part of the Internet, secure identity management. Novell's goal was nothing less than to become perceived as "the identity company." <!external href="http://searchnetworking.techtarget.com/news/interview/0,289202,sid7_gci866610,00.html">As Stone described it at the time, "This campaign is intended to address the positioning so that when you ask people next year they'll say, 'Oh, yeah. They're the identity guys.'"
The four pillars would be holding up not so much the Internet as we have come to know it, but rather something Messman in the fall of 2002 as "One Net." Imagine, if you will...well, imagine nothing. No boundaries, because information tends to flow, and you don't want things like boundaries getting in the way.
"With Novell Nsure, Novell exteNd, Novell Nterprise and Novell Ngage, we have the solutions our customers have been telling us they need to achieve One Net -- a world without information boundaries," Messman announced. "Identity is security in a One Net world. Only by knowing who is accessing the network, and what they are entitled to see, can companies effectively manage their disparate relationships in a Web environment."
Novell has never been devoid of good ideas, or even good technology. But it has chronically suffered from an excess of "the vision thing," the need to encapsulate a practical methodology using ill-fitting metaphors. And it may be last December's move by Hovsepian to fold "One Net" into yet another vision of the "intelligent workload" -- once again, exercising the irresistible urge to make a practical concept holistic -- that drove Elliott Management's investors yesterday to finally say, "Enough."