Almost #3 now: Dell's decline is Acer's gain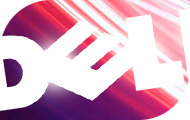 With the economic sinkhole of 2008-09 now a figment of many technology companies' past, most PC manufacturers are back on their regularly scheduled growth curve. Last month, Dell had indicated to investors that it was returning to that curve as well, reporting "product shipments...up at double-digit rates year-over-year" during its end-of-fiscal year 2010 earnings report.
According to iSuppli, which tracks worldwide PC unit shipments, that Dell claim -- which not a single analyst even questioned at the time, according to <!external href=" http://seekingalpha.com/article/189425-dell-inc-f4q10-qtr-end-01-29-10-earnings-call-transcript?page=-1&find=shipment">Seeking Alpha's transcript of Dell's February 18 earnings conference -- gives "plus or minus" a whole new meaning. The market analyst firm's statistics on full-year unit shipments, published today, show Dell's numbers declining by 9.946% during calendar year 2009. Dell's fiscal 2010 began in February 2009, so iSuppli's numbers cover most of that period plus January 2010 -- in a quarter where Dell actually recovered slightly.
Dell shipped just under 39 million PCs, which is beneath the psychological benchmark of 10 million units per quarter. In the last quarter, <!article id="1259946755">Acer topped Dell for the first time in quarterly units shipped; and this last quarter, put some distance between itself and Dell, gaining 1.5% of worldwide market share in the last quarter of 2009. Acer shipped 11.86 million PCs during that quarter -- almost 29% more units than for the previous year's final quarter -- and 38.48 million for the full year.
<!media id=4634 center>
What's Acer's secret? According to the breakdown by iSuppli principal analyst Matthew Wilkins, Acer doesn't waste its time selling desktop PCs in markets that don't want them. As a result, four out of every five units Acer ships are notebook PCs, and it can concentrate on selling those notebooks in heavier volume in markets such as North America.
Dell's breakdown is a little fuzzier, with iSuppli only being able to ascertain that its mix of desktop PCs to notebook PCs has declined at a lesser rate than the rest of the industry. (Again, nobody asked.) Last February, Dell executives credited higher shipment rates in the storage systems segment (a non-consumer division) as contributing to the company's generally better revenue numbers. Perhaps that's the double-digit gain Dell was referring to. But the second quarter report credits the Mobility division with 31% of net revenue for fiscal year 2010, versus 25% for desktop PCs. Gross margin for Dell in its last fiscal year slipped to a minuscule 16.6%.