Lenovo launches new Edge 14- and 15-inch Edge laptops, with frosting on top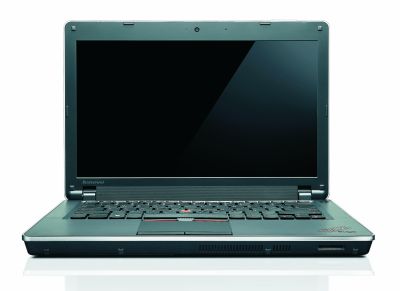 Literally on the wheels of a gourmet cupcake truck, Lenovo this week rolled out the 14- and 15-inch editions of its emerging ThinkPad Edge laptop line-up.
Priced starting at $499, and slated for availability in April, Lenovo's latest notebooks offer the same capabilities as the 13-inch Edge released in January, while adding wider screens and an illuminated keyboard, said Jay McBain, Lenovo's director of small and medium business. McBain gave Betanews a briefing aboard what can easily be described as the most unique setting we've ever experienced for a product demo: a concessions truck operated by an early user, a New York City-based mobile cupcake company named Cupcake Stop.
<!media id=4717 center>
Holding an Edge PC in his lap, Cupcake Stop entrepreneur Lev Ekster touted the Edge keyboard as both easy to use and especially spill resistant, a key advantage in a work environment where 75 cupcake varieties are both baked and sold from a single truck.
For the Edge models, Lenovo has gotten rid of the ThinkPad's embedded number pad, along with keys such as System Request which are geared more to IT administrators than to consumers or most business users.
Ekster told Betanews that he uses the Edge to run all aspects of the business, started almost a year ago. He'll expand soon to add a second truck, plus a brick-and-mortar cupcake store; and he'll introduce overnight delivery services of flash-frozen cupcakes to destinations across the US and Canada, and to the UK and Japan.
<!media id=4720 center>
It has come to this: The venue for a press demonstration of Lenovo's latest ThinkPad Edge models, the concessions truck from The Cupcake Stop in New York City.
---
For Ekster's purposes, the Edge handles tasks that include recipe management, payroll, inventory control, and social networking capabilities. For instance,
Ekster uses Twitter and Facebook to communicate the truck's locations throughout New York City on specific days of the week, and suggestions and other feedback from customers for new cupcake flavors.
As additional benefits of the Edge, Ekster pointed to its wireless connectivity, its built-in fingerprint reader, and a tool named Rescue and Recovery, designed to help safeguard sensitive data by performing back-ups to a second Windows OS located in a separate partition on board.
Ekster acknowledged that the fingerprint reader -- used to help identify him in accessing accounts on various Web sites -- makes him feel "cool and spy-like."
Wireless options on the Edge laptops include Wi-Fi, Bluetooth, and support for wide area wireless network services from Qualcomm Gobi 2000 GPS (which in the US is supported by 3G networks from AT&T and Verizon).
The Edge notebooks also come with built-in high res, "low light sensitive" cameras; a choice of Intel Core or Celeron processors; hard drive storage of 250, 320, or 500 GB; up to 4 GB memory; and -- for home-oriented entertainment -- VGA and HDMI out, plus a choice of DVD/RW or Blu-ray drive.
<!media id=4719 center>
To mark the launch of the 14- and 15-inch editions, Ekster -- a recent law school graduate -- whipped up a special red velvet cupcake, frosted in the Edge color scheme of "Heatwave Red - Gloss" with silver trim. The laptops also come in smooth and glossy Midnight Black, with the same silver trim.