Sprint has the game changer: The first 4G smartphone

Sprint and HTC this afternoon finally took the wraps off of the "Supersonic" 4G smartphone, the HTC EVO 4G, and everything about this device is killer.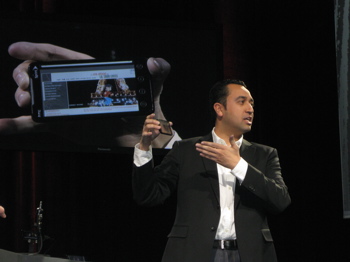 HTC and Sprint have spared nothing in this top-of-the-line device. It has a 1 GHz Qualcomm Snapdragon (QSD8650) processor, a 4.3" (800x480) capacitive touchscreen, an 8 megapixel dual flash camera, and a 1.3 megapixel forward-facing camera. Add Android 2.1, 4G WiMAX/3G EV-DO Rev. A, the ability to act as an 8-device 4G hotspot, an FM radio, Bluetooth 2.1, digital compass, proximity, velocity, and light sensors, GPS and 3.5mm headphone and HDMI output. In short, pretty much everything you could want.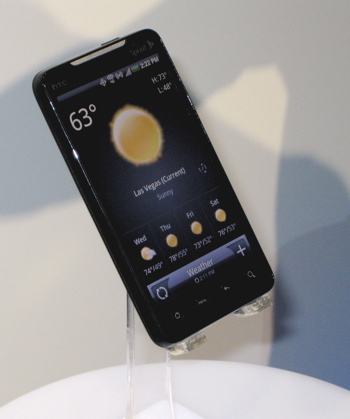 Physically, it looks and feels a lot like the Windows Mobile-powered HD2 on T-Mobile, with a 4.8" x 2.6" x .5" chassis that weighs 6 ounces. Onboard memory is 1 GB ROM, 512 MB RAM. Though the battery is 1500mAh Lithium (Li-ion) battery, HTC representatives didn't talk much about the actual life of it other than to say they expect it to be able to last all day. Obviously, if eight devices are using it as a 4G hotspot, it won't last anywhere near as long as that.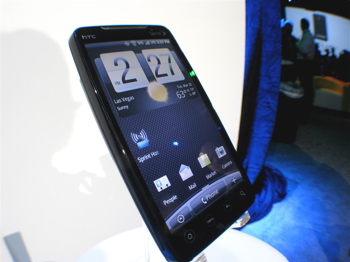 The biggest unanswered questions about the EVO now are: How much will it cost, and when will it be available? Sprint CEO Dan Hesse said at CTIA this afternoon it should be out in the summer, but he did not go into any more specifics. He also did not say if it will be released nationwide, or only in the 27 WiMAX-connected Sprint markets. I grilled Sprint representatives further today, but they were careful to not give any more details.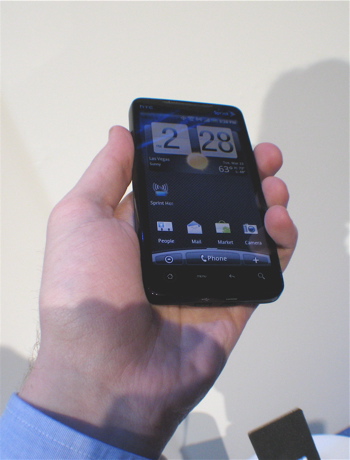 Video streaming on the device was excellent. Sprint showed off a new YouTube HQ browser specifically made to view higher-resolution YouTube content on the EVO. In the demonstration today, Sprint showed both sideloaded and live streaming HD content, and they were both flawless.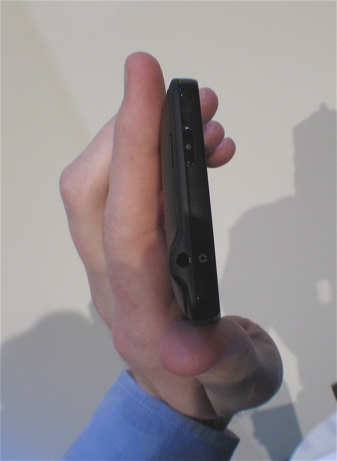 EVO is, simply stated, the most powerful smartphone to date, passing the Samsung Galaxy S simply because of the advantages 4G connectivity affords. I'll post something about the Samsung Galaxy S next, and I have a meeting with HTC tomorrow so we'll be able to get a little more one-on-one time with the EVO. Today, handling of the device was under semi-strict control (they wouldn't let me drop into the "about phone" menu to see what was going on with the software) and the model HTC will have on the show floor will be under glass.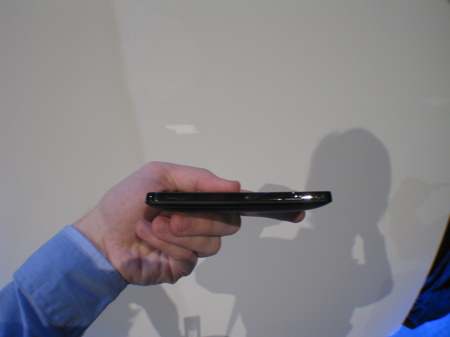 One thing is absolutely certain about CTIA today, though: Android just took charge of the superphone category, this time for real.