Palm's free hotspot functionality will help evolve the mass market smartphone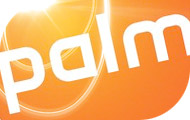 Palm hasn't exactly been raking in the dough for the last few years. Quite the contrary, it has consistently posted quarterly losses since well before its <!article id="1253303604">switch to webOS last year.
But Palm has so much going for it. Its devices are aesthetically pleasing, they offer a high level of functionality, they're available on <!article id="1269270340">three of the four major wireless carriers, and above all, they're cheap.
Today the devices got even more appealing. Verizon now lets subscribers use their Pre Plus or Pixi Plus as a 3G hotspot for no additional cost. The device can connect to a 3G signal and then share Internet connectivity with up to five Wi-Fi devices, and it used to incur an additional $30-$50 per month charge. The exact same functionality on a standalone device like the Novatel MiFi could cost as much as $60 per month. Now your first 5 GB of data each month is free if you decide to go with a Palm device.
Verizon's Web site now says: "Customers who purchase or upgrade to a Palm Pre and Palm Pixi will get the Mobile Hotspot for free. Existing customers who already have the service will find charges on their next bill will be $0.00."
To include the feature for free in devices that cost only $29.99 (Pixi) and $49.99 (Pre) makes them downright irresistible.
In the United States, smartphones are still too expensive to be the default mobile device of the average consumer, but not by much. Last year, Research in Motion pushed down its BlackBerry prices and snagged a much bigger piece of the mobile device market, breaking the Canadian company out of its enterprise niche.
In fact, <!article id="1241568834">three of the top five best-selling smartphones of 2009 were BlackBerrys, according to NPD market data, and the number one best-seller was the Curve, the BlackBerry model aimed at consumers.
But even then, all four models of the BlackBerry Curve combined only constituted 35% of the smartphone market which is itself <!external href="http://www.npd.com/press/releases/press_090819.html">less than 30% of all mobile phones sold.
Since that time, smartphones have taken a growing share of the overall mobile phone market as featurephones dwindle in popularity. They will eventually come to be in the majority, but it will still take a few years.
What Palm and Verizon are doing is offering top-tier smartphone functionality at mass market prices. This may not reap the most profits for Palm, but it will definitely encourage featurephone users to make the jump over to smartphones, and that will help the overall evolution of the mobile device market.