Apple announces first day iPad sales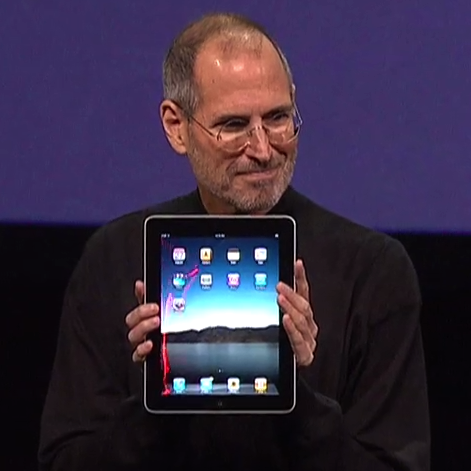 If you were sucked into the black hole of iPad hype, you may have guessed that Apple sold half a million or more of its new tablet on the first day, but really it was about average when compared to iPhone launches.
Piper Jaffray analyst Gene Munster first predicted Apple would sell between 200,000 and 300,000 iPads on its first day of availability, but then after his team gathered data and compared it to previous Apple device launches, he bumped up his first day sales estimate to <!external href="http://www.billboard.biz/bbbiz/content_display/industry/e3ib6c66237fa7a658d50dbb06cbba91089">between 600,000 and 700,000.
With sales like that, it would have meant the iPad was selling at <!external href="http://www.apple.com/pr/library/2009/06/22iphone.html">about twice the rate of the iPhone 3GS, which reached 1 million units in about three days.
Today, <!external href="http://www.prnewswire.com/news-releases/apple-sells-over-300000-ipads-first-day-89904642.html">Apple announced that "over 300,000" iPads sold on the first day, confirming Munster's original estimate, and showing the iPad to be just about on par with Apple's other handhelds.
Apple also announced software sales related to the iPad launch, which brought down 1 million apps in the iTunes App Store and 250,000 e-books in the iBookstore.
"It feels great to have the iPad launched into the world -- it's going to be a game changer," Steve Jobs, Apple's CEO said in a statement to the media. "iPad users, on average, downloaded more than three apps and close to one book within hours of unpacking their new iPad."