UK ad board says Motorola Dext isn't the 'first phone with social skills'

The UK's Advertising Standards Authority (ASA) frequently cracks down on advertisements from consumer technology companies, asking companies to fix commercial claims that are confusing or misleading.
In 2008, the ASA requested that Apple remove or change iPhone 3G television advertisements because their claims that the device was "really fast" were exaggerated and misleading.
Now, Motorola is being cited for a television ad which says "HOW SOCIAL IS YOUR PHONE? Introducing MOTOROLA DEXT with MOTOBLUR. THE FIRST PHONE WITH SOCIAL SKILLS."
INQ Mobile Ltd a subsidiary of Hutchinson Whampoa, challenged Motorola's claim that Dext (a.k.a., Cliq) was the "first phone with social skills," because INQ released an entry-level phone in 2008 called the INQ1 which it billed as "The World's First Social Mobile."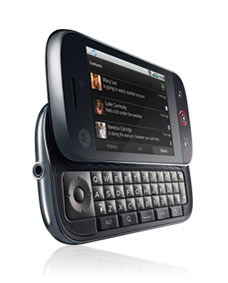 That device integrated Skype, Facebook, Myspace, Last.fm, and Windows Live Messenger and was given the "best handset" award at the 2009 Mobile World Congress.
Motorola responded to INQ's complaint by saying the concept of "social skills" was too vague to be objectively measurable, and that it could have easilly referred to good manners or etiquette and consumers aren't likely to be misled into thinking an inanimate object has social skills like that. Furthermore, they said they did not intend to say the phone was the first to integrate with social networks, but rather that Motoblur presents a unique way to interact with them.
The ASA, however, has upheld INQ's complaint.
"Although we noted there were differences in the way the Motorola Dext and INQ phone functioned, because we considered the ad implied the Motorola Dext was the first phone to integrate social networking applications in one place, but that was not the case, we concluded the claim was misleading," the ASA's announcement says.