Windows 7 SP1 leaks, downloadable now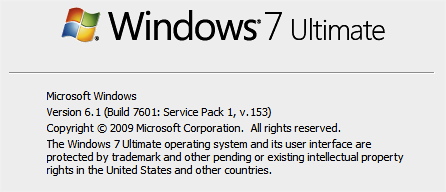 In March, the Windows team <!external href="http://windowsteamblog.com/blogs/windows7/archive/2010/03/18/talking-about-service-pack-1-for-windows-7-and-windows-server-2008-r2.aspx">announced the upcoming release of Service Pack 1 for Windows 7, and Windows Server 2008 R2, but did not set a date of availability.
At the time, Microsoft's Brandon LeBlanc said, "For Windows 7, SP1 includes only minor updates, among which are previous updates that are already delivered through Windows Update. SP1 for Windows 7 will, however, deliver an updated Remote Desktop client that takes advantage of RemoteFX introduced in the server-side with SP1 for Windows Server 2008 R2."
Now, ahead of the beta cycle, it appears a recent build of Windows 7 SP1 beta (6.1.7601.16537.amd64fre.win7.100327-0053) has leaked, and it is available as a torrent. We checked a couple of torrent sites, and it is a relatively easy archive to find, so it has been downloaded thousands of times already.
---
[EDITOR'S NOTE: As originally published, in stating that the Service Pack was "available," it implied that the availability was through Microsoft and somehow official. That was inaccurate. Also, it was wrong for us to suggest that folks go out and try an unofficial version of the product. Betanews apologizes to both Microsoft and our readers.]