After one economic pothole, Intel is wary of another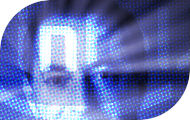 What saved Intel's neck during the worst part of the last economic downturn was the Atom processor, the heart of netbooks that started selling well as consumers' budgets tightened. Now that the 2008-09 dip is over, and even businesses' budget belts are loosening, the company's attention returns to the server side of the equation.
In Intel's quarterly conference call yesterday evening (<!external href="http://seekingalpha.com/article/198579-intel-corporation-f1q10-qtr-end-03-27-10-earnings-call-transcript?page=-1">Betanews thanks Seeking Alpha for the transcript), CEO Paul Otellini pointed to cloud computing and virtualization as trends that are empowering a resurgence in business sales...and helping the company to overcome an apparent tapering off in consumers' interest in netbooks.
"There are a number of things going on. The move to cloud we think is very good. Not everything will go to cloud but the shift to cloud base services is good for Intel. The shift to virtualization is good for Intel," Otellini told a UBS analyst. "If you plot out the growth in data traffic and network traffic, and the kinds of things modern servers are doing, that growth curve is faster than the refresh rate for old versus new equipment. We see a very robust scenario for servers going forward."
But that's as much flavor or color as the CEO was willing to provide about "going forward." Usually at the end of the first calendar quarter, Intel has no problem starting to provide limited guidance about the remainder of the year, especially the third quarter leading into the holiday season. Despite repeated requests from analysts on yesterday's call, neither Otellini nor CFO Stacy Smith would provide anything remotely approaching the definition of a forecast going into the second half of the year.
"I think we won't talk about the second half at this point in time except to say we are putting in place sufficient capacity to handle...any demand scenario you could imagine," Otellini told a Barclays Capital analyst. Referring to the company's ongoing transition from the 45 nm to the 32 nm process, and how much its fabrication facilities should continue to press on assembling 45 nm parts to meet growing demand, he added, "We are assuming continued growth and units over the course of the year. We are going to be ramping 32nm as fast as possible. So the only question we have from a supply standpoint is how much 45 we keep on and what is our assembly test loading capabilities. We will put some bucks around those to make sure we have sufficient capacity."
It's not that consumers don't want mobile processors. In fact, CFO Smith conceded, Intel didn't keep as much of its 32 nm Arrandale series mobile processors on hand. What's happening now appears to be a shift back in consumer demand away from netbooks -- the life raft of the downturn -- toward traditional notebook PCs. That's bad news for Linux proponents who were looking for Intel Atom-based netbooks to be the launching ground for <!article id="1266270199">platforms such as MeeGo, the forthcoming merger of Intel's Moblin with Nokia's maemo; as well as Google's Chrome OS, the Linux extension of its browser technologies. But it's good for Intel overall, Smith noted, because it actually helps enable Atom production costs to come down, driving up margins for netbook sales even as those numbers subside. And, of course, it's really good for Arrandale.
"Because of the increases we saw over the course of the quarter in demand on the new mobile platform Arrandale I wasn't as able to get as much inventory in place as I had hoped," said Smith. "If you look at it between dollars and units, what you see is, units are up a bit more than dollars but still not as much as I would want as we kind of move into the second quarter, and based on the strength we are seeing and the ramp of these new products. If you deconstruct the inventory between the processes, what we saw was more than 100% of the increase in inventory and more than 100% of the increase in units was on 32nm. So we got a little bit in place there. Everything else was down. As I think about Q2 my hope is I can build some inventory into the second quarter in anticipation of a second half that is higher."
How much higher? Again, Intel won't go there. But in some departments, you actually can't get much higher: First quarter gross margin for Intel was a stunning 63.4%, contributing to a $2.4 billion net income quarter on $10.3 billion of revenue. This was despite a 19% drop in revenue from the Atom segment year-to-year, to $355 million. Calling the income picture for the quarter "288% annual growth" wouldn't really be accurate; neither Intel nor anyone else is really tripling its growth per year. That incline is mostly due to coming out of the last economic pothole. As hardware analyst firm iSuppli tells us, global PC shipment numbers for Q1 2010 are likely to be 17.1% higher than for Q1 2009, but seasonality will level off that growth significantly through the spring.
So this last quarter was not really a boom, as much as the deafening ringing sound left in one's ears after the bust wears off. That's why Intel's not providing much guidance besides maintaining gross margin at around 64% throughout the year, peppered with a pinch of hope that, once the dust settles, businesses realize how old their client PCs have suddenly become.
"The average fleet of notebooks is four years old out there," remarked Otellini. "The average fleet of desktops is five years old. You are getting to the point where as CIO's are feeling a bit better about their business it makes economic sense to swap these out just from an ongoing cost of ownership standpoint."