Ubuntu 10.04 LTS gives Linux even more mainstream appeal

---
Download Ubuntu 10.04 "Lucid Lynx" LTS from Fileforum now.
---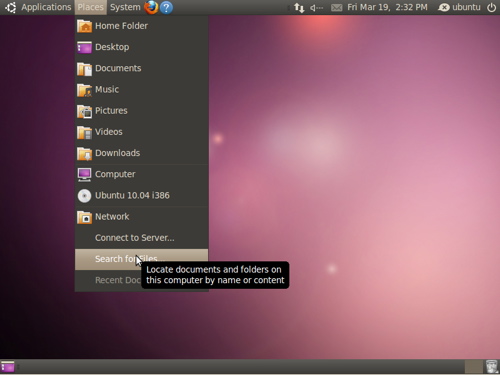 As expected, Canonical today released the latest long-term support version of Ubuntu (v. 10.04, a.k.a., "Lucid Lynx"). This release carries considerably more weight than the usual bi-annual Desktop and Server updates because long-term support (LTS) come only biennially -- once every two years. They typically don't get treated to experimental feature additions, and are meant to be more stable. They do, however, include three years of package support for Ubuntu Desktop and five years for Ubuntu server. The last LTS versions Canonical released were "Dapper Drake" (4.0) in 2005 and "Hardy Heron" (8.04) in 2008.
This version of Ubuntu comes with a new color palette that departs from the usual brown, and a couple of new features directed at the demands of the everyday user. The popular Linux distro is definitely going for widespread appeal with this release.
One of the new features is the "Me Menu," an interface for social Web sites like Twitter and Facebook built directly into the operating system. The tool is based on Gwibber and was originally intended to be a part of the "Karmic Koala" release, but did not make it into it, and was officially shown off as a part of Lucid Lynx last December.
Another is the new Ubuntu music player which has a music store and the Ubuntu One cloud file-sharing interface built into it. With the Alpha 3 release, Lucid Lynx also got full support for iPod Touch and iPhone, adding even further to the distro's mainstream appeal.
FileForum user jcollake summed it up quite nicely today, "As for Ubuntu, I find it a highly valuable contribution to the Linux 'sub-culture.' It has introduced many new people to Linux and is an easy-to-use distribution. There are still areas -- particularly in third-party hardware support -- that aren't quite as smooth as Windows, despite the best efforts of Ubuntu...but that's not their fault...Bottom line is that they've done a good job, and it will work well for a lot of people -- not everyone, but a lot."