Apple says iPad is a million-seller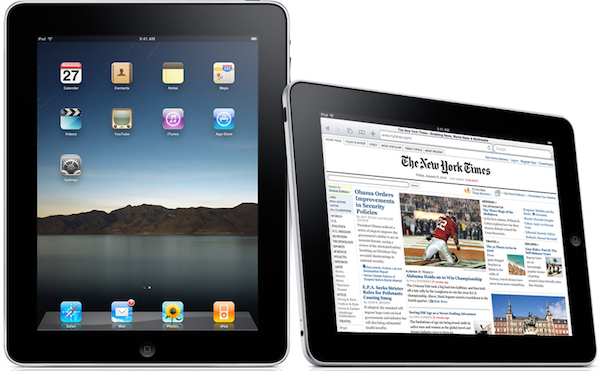 In the 28 days between April 3 and April 30, Apple sold one million iPads, the Cupertino company announced this morning.
"One million iPads in 28 days -- that's less than half of the 74 days it took to achieve this milestone with iPhone," said oft-quoted Apple CEO Steve Jobs today. "Demand continues to exceed supply and we're working hard to get this magical product into the hands of even more customers."
Twenty-eight days, however, may not be an accurate figure. When Apple announced its first day iPad sales exceeded 300,000 units, the company <!external href="1270475355">took into account all of the pre-orders which began coming in on March 12. If this is the case with today's figures, Apple actually counted 49 days worth of sales.
In early April, before the 3G-equipped iPads were released, the company <!article id="1270747776">averaged about 17,307 iPads per day. According to today's figures, Apple was selling an average of 35,714 units per day. If the company included the pre-order period into its calculations, the daily average would soften considerably to 20,408 units per day.
Days to One Million (Stats: Apple)
iPhone- <!article id="1245684907">74
iPhone 3G-<!external href="http://www.apple.com/pr/library/2008/07/14iphone.html">3
iPhone 3GS- <!article id=1245684907>3
iPad- 28