Verizon announces the Droid X, sequel to the popular Motorola Droid, shipping July 15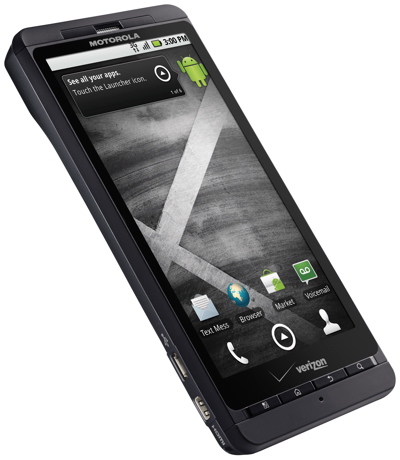 The Android community was looking forward to today like it was Christmas, and Verizon and Motorola delivered exactly what the community was expecting: the "sequel" to the popular Motorola Droid, the Droid X.
Droid X features:
4.3" screen WVGA (854 x 480)
1GHz Texas Instruments OMAP 3640 processor
512MB DRAM
8GB onboard memory, 16GB microSD, expandable up to 32GB (40GB total)
Android 2.1 with optional motoBLUR interface
8 megapixel camera with 720p HD video capture
HDMI output
Videocentric apps: Blockbuster, V Cast Video, NFL mobile, Skype mobile
DLNA compatible
Flash 10
Wi-Fi hotspot up to 5 devices
Multitouch keyboard, pre-loaded Swype
Outward-facing microphone for video camera, 2 mics for voice calling
The Droid X is shipping on July 15 for $199.99 (after $100 rebate) with a two-year contract plus $29.99 smartphone service. The Droid X's mobile hotspot capability adds $20 per month for 2GB per month ($10 cheaper than Sprint charges for the EVO 4G) plus 5 cents per month overage. Anyone whose contract comes up at any time in 2010 can upgrade to the Droid X on its launch date.