Microsoft announces Windows Phone Live, integration with Zune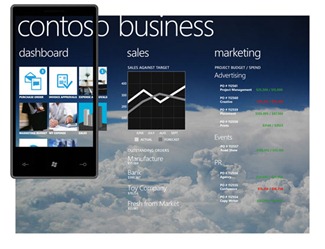 There is more Windows Phone news coming from Microsoft's Worldwide Partner Conference today, and this time, instead of focusing on developers, it is focused on the consumer experience. Microsoft's Senior Vice President of Mobile Communications Andy Lees introduced a couple of major consumer-facing enhancements to Windows Phone today that extend functionality off of the phone's various "hubs" and into other connected services.
First, there will be a new addition to the Windows Live suite of Web services dedicated strictly to Windows Phone, appropriately named Windows Live Phone. Integration with Windows Live services has always been a strong aspect of Microsoft's mobile strategy, and was executed well even with the much derided Windows Mobile 6.5.
With Windows Phone 7, the cloud-based Windows Live Phone becomes an extension of both the "People and Pictures" hub, and the "Office" hub. It is a central location for photos, calendars and contacts, and OneNote file swapping, and will include the <!article id="1254849208">Find My Phone service and 25GB of SkyDrive storage all for free.
Secondly, devices running Windows Phone 7 will be able to access and manage content shared in the user's home network through the Zune PC software. Music, Video, and photos will all be available through the "Music + Videos" hub on the mobile device. Similarly, the "Games" hub features Xbox Live and gamer content, letting users invite their friends to Xbox Live games directly through their phone.
Microsoft is counting down to holiday availability of Windows Phone 7, and the initial launch will likely take place in the 17 countries where Microsoft has already established the Windows Phone Marketplace: Australia, Austria, Belgium, Canada, France, Germany, Hong Kong, India, Ireland, Italy, Mexico, New Zealand, Singapore, Spain, Switzerland, UK and United States.