'Facebook Stories' launches to prove site is not just for stalking, advertising, and Farmville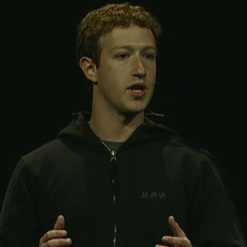 Today, to celebrate the 500 million user milestone, Facebook founder and CEO Mark Zuckerberg <!external href="http://blog.facebook.com/blog.php?post=409753352130">announced the launch of Facebook Stories, a new application dedicated to all the stories of people using Facebook in unique and inspirational ways.
These stories are arranged either by geographic location (as shown on a Bing Map) or by theme. The themes include: Crime Fighting, Movements, Causes, Grief, Rescues, Small Business, Support Groups, and many more.
"Our mission at Facebook is to help make the world more open and connected. Stories like these are examples of that mission and are both humbling and inspiring. I could have never imagined all of the ways people would use Facebook when we were getting started 6 years ago," Zuckerberg said today.
There is really no criteria for submissions, and for Facebook users to submit a story, there's a simple blank field on the new site marked "Your Facebook Story" with a dropdown menu for themes.
There are a significant number of outwardly serious stories on the site already, but naturally, the lax nature of story submission has already been exploited by users for comedic purposes.
One user submitted: "I'm from West Philadelphia, where things are somewhat rough. One day, after school, I was just hanging out with some friends and playing some basketball on the playground. But then, on this particular day, some guys decided to cause some trouble in the neighborhood. We had a skirmish, and it frightened my mother. She informed me that I was moving in with my aunt and uncle in Bel Air, California."