Next year, GM cars will be controllable by mobile phone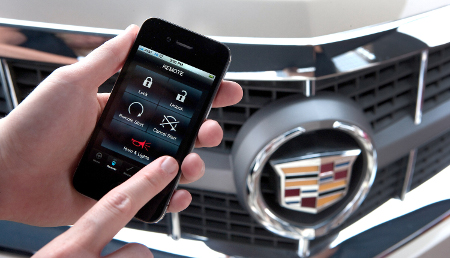 Today, OnStar and General Motors announced a plan to bring mobile phone-based controls to 2011 Chevrolet, Cadillac, Buick and GMC automobiles.
The service will be included in OnStar's subscription package at no extra charge, and users will be able to download an OnStar app onto their mobile device that grants remote access to their vehicle.
With this app, users will be able to remotely start their vehicle, lock and unlock doors, activate lights and horn and access important vehicle data like fuel and oil level, tire pressure, odometer, VIN number, and average miles per gallon.
The OnStar mobile app services will be available on "the vast majority" of 2011 GM vehicles including the Chevrolet Cruze and Cadillac CTS Coupe. The company says it has working apps on both Android and iOS platforms, and in the coming months, versions designed specifically for each of General Motors' participating brands will be rolled out.