T-Mobile's first HSPA+ phone to be called G2

Mobile network operator T-Mobile today announced that the first smartphone capable of fully utilizing the company's HSPA+ network upgrade will be called the G2. Unfortunately, there were few details about the device, and the site announcing the G2 is currently unavailable.
The brief announcement on the vanity site said, "The T-Mobile G2 will deliver tight integration with Google services and break new ground as the first smartphone designed to run at 4G speeds on our new HSPA+ network. In the coming weeks, we'll share more details about the G2 and offer exclusive first access to current T-Mobile customers." instead of a photograph of the device, there is simply a white block suggesting the shape of a smartphone.
When the teaser site first launched in July, there was even less information present. However, when users looked at the source code of the page, the device was listed under the name "T-Mobile Vanguard."
The Vanguard, now officially named the T-Mobile G2 is widely expected to be an HTC slider which has been called the "HTC Vision" in early leaks. Details about it, however, are scant.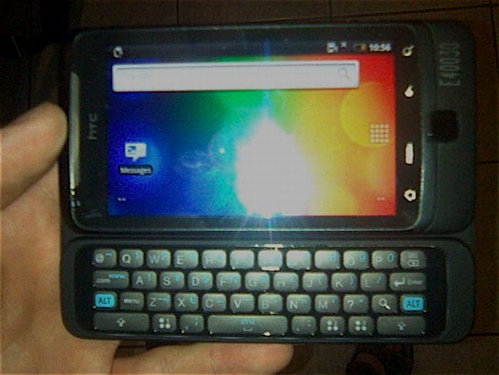 T-Mobile's HSPA+ network upgrade is expected to be completed this year, and already covers more than 50 major metropolitan areas. The carrier offers a USB modem --called WebConnect Rocket-- compatible with the 21 Mbps HSPA+ network, and expects the first HSPA+ handset to be available in September, followed by a second model in the fourth quarter.