TiVo launches QWERTY remote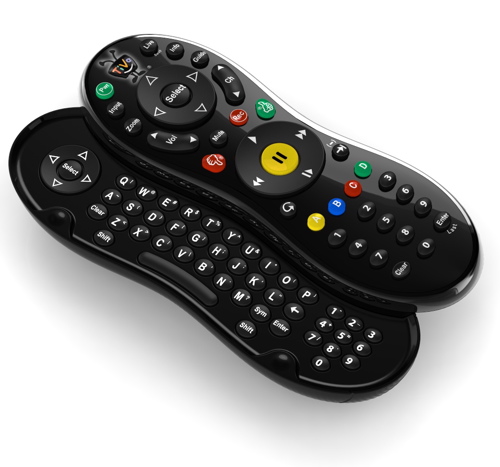 TiVo today has finally launched the full QWERTY TiVo Slide Remote control. The remote was extensively demonstrated at the TiVO Premiere launch <!article id="1267566828">in March.
"This is the first ever DVR remote with a full QWERTY keyboard, and we are certain that users will be excited to get their thumbs on it. The slick design has the same fun look of the classic TiVo remote, but makes it even easier to get more from your TV experience," Jim Denney, vice president and general manager of product marketing for TiVo said today.
The TiVo Slide Remote is not an infrared device like the traditional TiVo remote, but connects instead via Bluetooth to a USB dongle that attaches to TiVo Premiere and Premiere XL units, TiVo Series3, TiVo HD, and TiVo HD XL DVRs. It is available right now at <!external href="http://www.tivo.com">Tivo.com and will be available at Best Buy stores this weekend for $89.99.
TiVo is giving away one free Slide Remote every day for the next 30 days, so interested users who don't want to incur the (mysteriously high) expense for one can become a fan of TiVo on Facebook or follow them on Twitter to enter the giveaway.